91 examined in knee, hip joints camp at Khanna
Besides free physiotherapy consultations, BMD tests were also done free of cost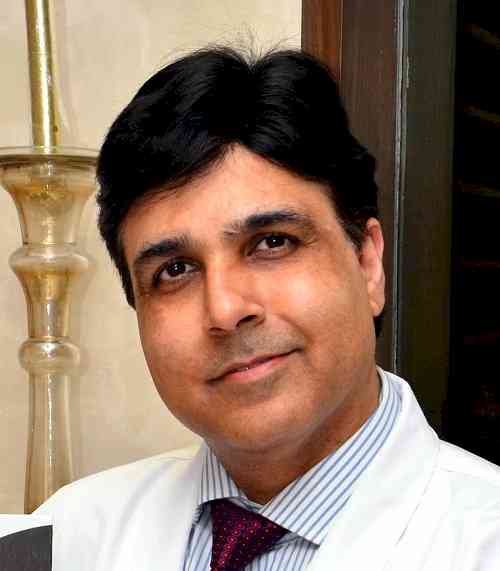 Dr. Manuj Wadhwa.
Khanna: As many as 91 patients were screened in a free knee and hip joints problems camp at Ivy Hospital, Khanna o Sunday.
In camp, a hospital team led by Dr. Manuj Wadhwa, Chairman & Executive Director, Elite Institutes of Orthopaedics and Joint Replacement examined the patients.
In camp, besides free physiotherapy consultations, BMD tests were also done free of cost.
During the occasion, Dr. Manuj also addressed an information session on natural knee resurfacing (NKR) which is a latest technology in knee surgeries.
He said, NKR is an active knee solution created for arthritis patients seeking options beyond traditional total knee replacement. This advanced technology aims to provide more normal motion and higher performance through natural preservation of bone and soft tissues. This is stitchless surgery where resurfacing of bone is done in less than 15 minutes and the patients are walking within 3-hr of surgery. This is painless surgery where the patient can walk, squat and sit cross-legged like a natural original joint, he asserted.