9-Kg heroin worth Rs 45 crores recovered during joint operation with BSF by CI Wing
Reveals Bhupinder Singh, SSP, Ferozepur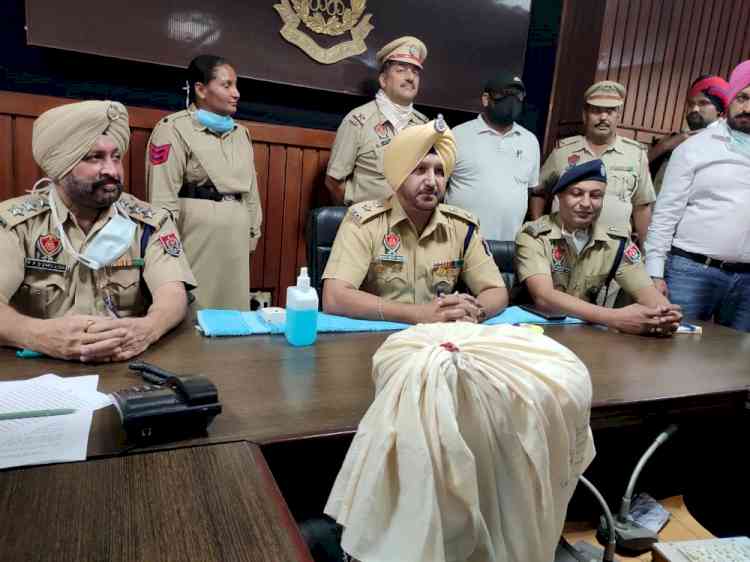 Ferozepur: 9 Kg heroin worth Rs. 45 crores were recovered during a joint operation by the sleuths belonging to Crime Investigation Agency (CIA) and 29 battalion of BSF. Besides a drug peddler having links with Pakistan based cross border drug smugglers has also been nabbed. Giving details, Bhupinder Singh SSP said that the police had received inputs that the accused Krishan Singh, a resident of Village Lallu Wala in Makhu block had developed links with Pakistani smugglers in the past. 

SSP said that the accused was arrested following the inputs. "Krishan during the investigation revealed about the consignment of heroin which he had received from Pakistani smugglers. Based on the information provided by him, the CIA alongwith BSF Sleuths conducted joint search operation during which 9 kg heroin worth Rs. 45 crores was recovered from an area near border out post (BOP) Lakha Singh Wala near border pillar number 205/07 situated around 50 meters from the fencing", said SSP.

A case under sections 21, 61, 85 NDPS Act was registered against the accused at Mamdot police station (FIR No. 179 dated 14.10.2020).