75th Independence Day celebration: Globe Toyota undertakes 'Green Wave Through Afforestation' 
The time has come to bring about a behavioral change in society for a sustainable future: Globe Toyota MD-CEO Vivek Datta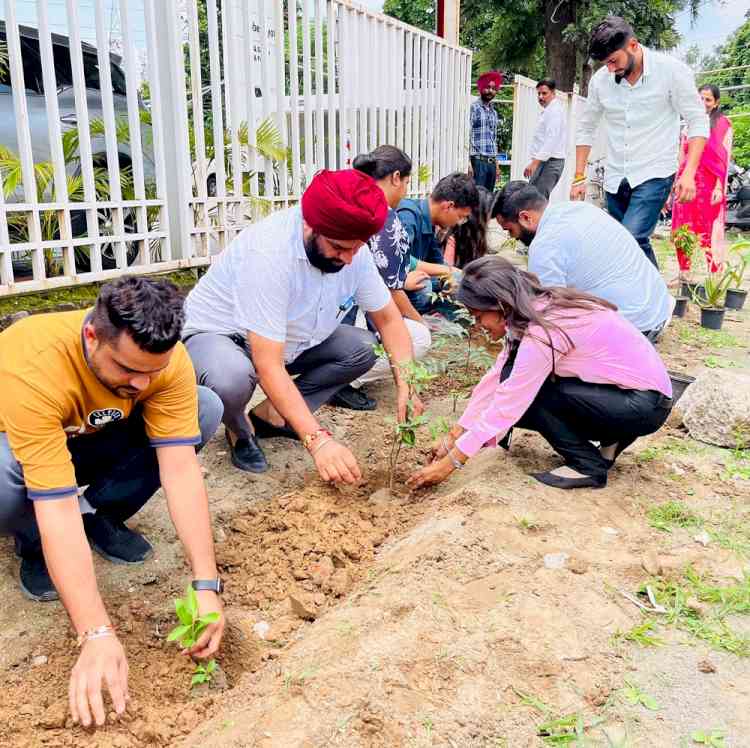 Globe Toyota carried out a plantation drive to mark Independence Day celebrations.


Mohali, August 14, 2022: Committed to developing a strong sustainable culture in the company, Globe Toyota continues to make strides in creating a green campus in its corporate office in Mohali's Phase 9 and other establishments across the region.  To mark I - Day in a meaningful way Globe  Toyota  conducted a massive plantation drive - 'Green Wave Through Afforestation' held at its corporate office in Mohali and other locations  in Punjab and Haryana. Over 1000 saplings were planted with the involvement of over 500 employees across 11 locations of Globe Toyota. 
Talking about Globe Toyota's continued focus on green initiatives, Vivek Datta, MD and CEO, Globe Toyota, said, "Sustainability is a way of life at Globe Toyota, which reflects in our environment-friendly practices across our entire value chain. All our initiatives are designed towards lowering our environmental impact and achieving the goal of 'Living in Harmony with Nature'."
"We believe that sustainable living is also important in reducing the carbon footprint and protecting our environment. The initiatives like one conducted by us to celebrate Independence  Day are crucial to realize the goal of a resilient climate. As a part of our water and environment conservation efforts, our focus is to co-create projects that not only showcase impact but bring about a behavioral change in society," he said.
Globe Toyota has, therefore, focused on creating interventions that bring about behavioral change by motivating customers and stakeholders to incorporate eco-friendly habits into their day-to-day lives. The idea is to help individuals understand how adopting a simple change in one's life can make a huge positive impact on the environment, added Datta.