75 Cadets registered as volunteer donors 
Registered to help save life of patients with blood cancer or children with Thalassemia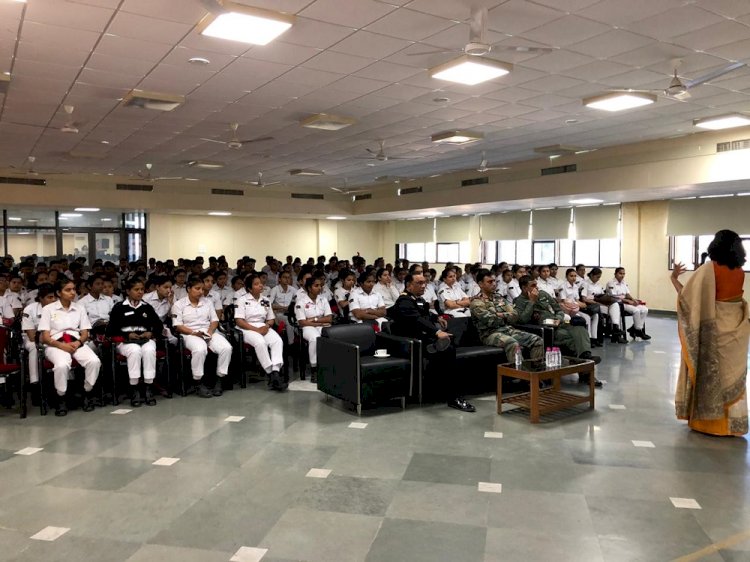 Chandigarh: DATRI, India's largest adult unrelated Blood Stem Donor Registry organized a camp in collaboration with No 1 Naval NCC Unit Chandigarh. The Camp received an overwhelming response, over 75 Cadets registered as volunteer donors registered to help save life of patients with blood cancer or children with Thalassemia.
Speaking on the success of the camp, Capt PS Bist Commanding Officer 1 CHD Naval Unit said, "It gives me great pleasure to say that students from our Unit gave their whole hearted support and registered as volunteer Blood Stem Cell Donor with DATRI. We really hope that many patients suffering with fatal blood disorders are able to find a matched donor from the volunteers who registered today."
Typically, these patients would first try to find a match within their family and there are 25% chances to find a match amongst family members. Else, they have to look out for a perfect match from a registry like DATRI. As of today, the probability of finding a HLA matched donor is only 1 in 10,000 to one in over a million, as the total number of volunteer donors registered are very low. There are only a little more than 4 lakhs blood stem cell donors registered with DATRI as of today, which is less than 0.33% of the total population of India.
Speaking on the number of volunteer Blood Stem Cell donors from Orissa, Ms Sethukarasi S., Head- Operations, DATRI said, "There are only 1372 volunteer donors registered from Chandigarh, a city with a huge population. This definitely calls for more awareness in the state, about the importance of saving lives through blood stem cell donation for blood cancer patients."
DATRI is India's largest unrelated Blood Stem Cell Donor registry. Founded in 2009 by Mr Raghu Rajagopal, Dr Nezih Cereb and Dr Soo Young Yang. DATRI's vision is to help a patient seeking a blood stem cell donor find a healthy, willing and genetically matched donor. DATRI has more than 4,35,010 registered voluntary donors and has facilitated more than 668 blood stem cell donations. DATRI has serviced in 59 hospitals over 10 years.
DATRI is a not-for-profit organization registered with Bone Marrow Donors Worldwide and is a member of World Marrow Donors Association (WMDA).