7-days FDP concludes at PU
Valedictory address by Dr Jaideep Arya, Chairman, Haryana Yoga Council, Govt of Haryana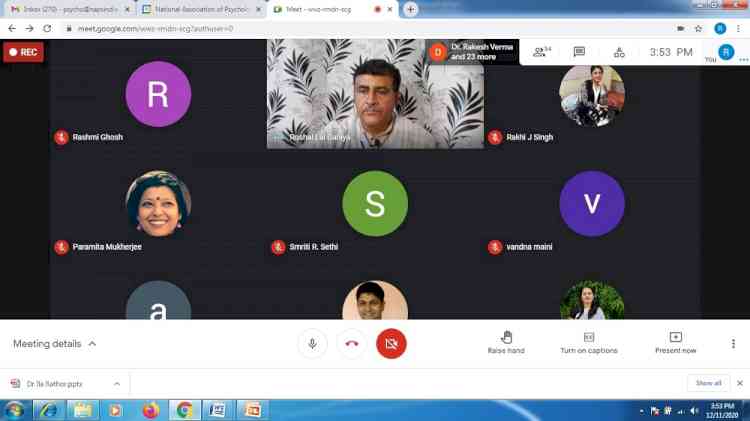 Chandigarh: 7days Faculty Development Program (FDP) organized by Human Resource Development Centre of Panjab University, Chandigarh, concluded with the valedictory address by Dr. Jaideep Arya, Chairman, Haryana Yoga Council, Govt. of Haryana.
Dr. Jaideep Arya shared that there are two types of people like who have faith in God and those who do not have. He added that human beings should learn from their mistakes. He also focused the light on the role of Vedas and Yoga towards spiritual life. He further stressed upon the complete control on the wants and needs by following right path of life. He said that one should not give up and must fight for right issues.
Dr. Roshan Lal Coordinator of the program welcomed and introduced the Guest Dr. Jaideep Arya. Thereafter, Dr. Roshan Lal presented the report of the program and informed that for the first time, experts from abroad joined the program which includes countries like, USA, UK, Bangladesh, Pakistan etc. Around 40 people joined the program.
Dr. Stephen-USA, Dr. Antigonos Sochos-UK, Mr. Matt Perelstein-USA, Dr. Noor Muhammad-Bangladesh, Dr. Afsheen Masood from Pakistan were the international speakers. Apart from this, various speakers from different areas of expertise shared their experience and knowledge
Prof S.K. Tomar, Director of HRDC, Panjab University Chandigarh proposed vote of thanks.