7-day FDP on Self Reliant India concludes at PU
The program comprised of rigorous sessions on all the major aspects of self-reliance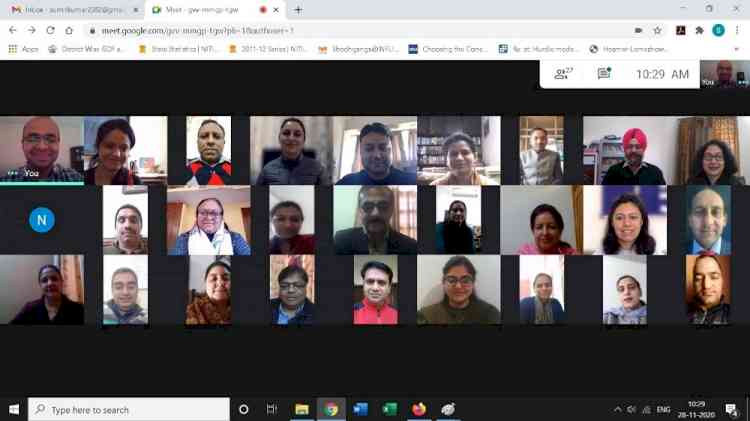 Chandigarh: The UGC-Human Resource Development Centre, Panjab University, Chandigarh organized a One Week Faculty Development Programme on Self Reliant India - Problems and Challenges from24- 30 Nov,2020.
In the Valedictory address, Dr Kuldeep Chand Agnihotri, Vice Chancellor, Central University of Himachal Pradesh elaborated the importance of theme in a very unique way by emphasising its necessity in today's times. He motivated everyone to inculcate self-control and self-confidence for self-reliant India. 
The program comprised of rigorous sessions on all the major aspects of Self Reliance. 
Dr Simran Kaur and Dr Smita Sharma proposed vote of thanks.