6.5 kg heroin worth Rs 32.5 crores recovered by BSF
Overall 420.914 kg heroin has been recovered by BSF in Punjab during this year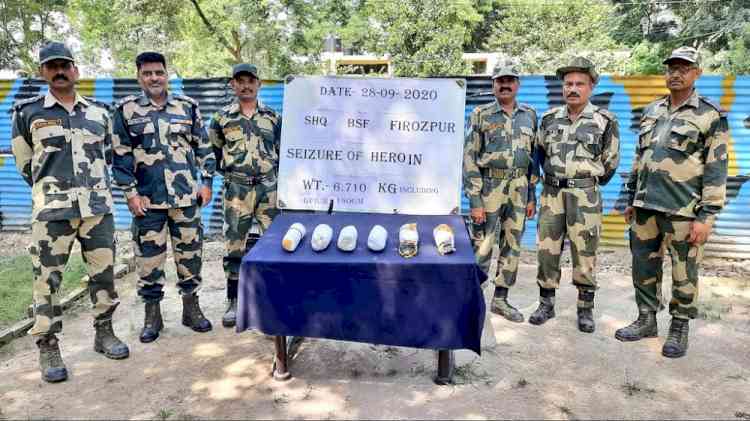 Feroepur: Sleuths belonging to 136 Battalion of BSF have recovered six packets of heroin weighing 6.5 Kg near BOP Shamas in this sector. As per information, the estimated price of the recovered consignment is pegged at Rs. 32.5 crores in the international market. Sources revealed that last night, the BSF troops on night duty observed some suspicious movement ahead of the barbed wire fencing  near BOP Shamas area following which they sounded an alert.

Later. a search operation was carried out during which six packets of heroin weighing 6.5 kg were recovered.

Notably on September 24, the BSF sleuths belonging to 116 battalion had seized 13 Kg Heroin estimated to be worth Rs 65 Crores international market from an area close to border outpost Rattoke. Earlier on September 7, the sleuths belonging to 124 Battalion BSF have recovered four packets of Heroin weighing 2 Kg near border out post (BOP) Jallo Ke.

Overall 420.914 kg heroin has been recovered by BSF in Punjab during this year.