62 senior citizens screened in health camp
A health talk on 'ageing and medical science' was also organised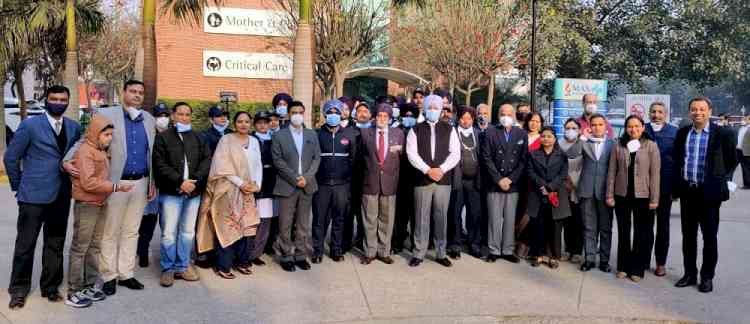 Chandigarh: As many as 62 senior citizens were screened during a multi-speciality health check-up camp at Max Hospital, Mohali. In the camp, doctors from orthopaedics, urology and internal medicine provided free consultations to the senior citizens.
During the occasion, a  health talk on 'ageing and medical science' was also organised where Dr. Sachin Pandove, associate director, internal medicine gave tips on how to keep fit in old age.
He said," Getting older is a natural life process. One need to  stay socially involved, start an active routine, try cardio-based activities, avoid injuries, eat a healthy and well-balanced diet and relax more.
During the occasion, Max Hospital also launched a 24x7 helpline number for assistance of senior citizens in need of medical help.
Vivan Singh Gill, VP operations said that the helpline would help to avoid the inconvenience of long queues for complete medical requirements. Moreover Covid-19 induced precautionary measures have left the senior citizens bound indoors and hence they are facing many psychological issues. We will also be providing free home delivery of medicines, sample collections from home, and ambulance rescue calls, thereby catering to a range of their needs, he asserted.