60,000 students in five states of North India participate in webinar, set global record, total participation was 82,500
Webinar organised by The Kalgidhar Trust Baru Sahib to mark, International Day against drug-abuse and illicit trafficking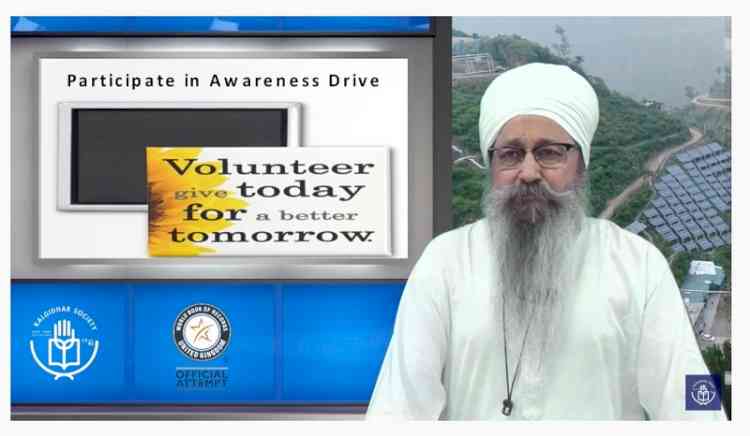 Ludhiana: Setting a world record, 60,000 children studying in 130 schools of Akal Academies today participated in a webinar to mark International Day against Drug abuse and Illicit Trafficking.
As the clock struck 11, 60,000 students across five states of north India (Himachal Pradesh, Punjab, Haryana, Rajasthan, Uttar Pradesh) logged in to participate in the webinar organized by The Kalgidhar Trust Baru Sahib on 'Role of Children and Youth in making India Drug-Free'.
This is the highest global participation in a webinar, and has been noted as such in the 'World Book of Records, UK'.
Renowned Psychiatrists and Counselors, Dr Col. Rajinder Singh (MD, DPM Psychiatry, Director- Akal Drug De-Addiction Centers, Baru Sahib and Sangrur), Dr N.L Gupta (PhD (Psychology), MPhil Senior Psychologist at Akal Drug De Addiction Center, Baru Sahib) were the key speakers at the event. They addressed the 60000 children and youth participants, and emphasized on the hazards of drug-addiction and illegal trafficking. 
The webinar was for 45 minutes. It took place in real time on Youtube and Facebook Live.
In the Ludhiana district of  Punjab where six  Akal Academies (Akal Academy Dhindsa, Akal Academy Jandiali, Akal Academy Sowaddi Kalan, Akal Academy Rachhin, Akal Academy Dhamot, Akal Academy Jhande)are running, 2773 number of students participated.