52 per cent women doctors make first move in matrimony: DoctorsMatrimony survey report
Matrimony.com sees record 50% growth in member base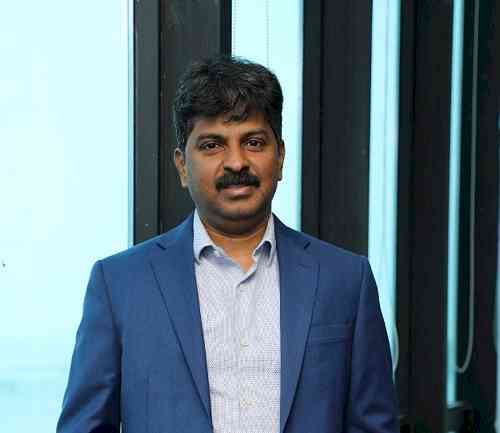 Murugavel Janakiraman, Founder and CEO, Matrimony.com.


Mumbai, June 30, 2022: On the occasion of National Doctors Day, DoctorsMatrimony.com, an exclusive matchmaking service for the medical professionals, from Matrimony.com, revealed in a report that over 52% women doctors have made the first move expressing their interest to a doctor, surgeon, dentist, healthcare professional or therapist. Each month, about 2 lakh interests are expressed by both women and male doctors.
 
The report also said that thousands of doctors, both women and men, have been registering every week and profiles have grown 50% over the past six months.
Reflecting the need for a companion who understands the strain of long hours at work after the pandemic, DoctorsMatrimony has seen steady increase in the number of doctors registering during the past year, with 53% of the total members being women doctors. The exclusive service was launched in January 2021 after Matrimony.com saw lakhs of doctor couples find each other through its services, over the last two decades. The company also found that shared values brought doctors together.  On DoctorsMatrimony.com, doctors can choose matches not only by religion, city, education, but also by doctor specialisation.
 
"Most doctors feel the need for a companion who understands their profession and shares similar values. For doctors, that's very likely when the life partner is also a doctor. Through DoctorsMatrimony thousands of doctors have chosen another doctor as a life partner. We're trying to provide an exclusive platform to help them find their perfect match," says Murugavel Janakiraman, Founder and CEO, Matrimony.com.
 
The report also revealed that due to the longer years of academic specialisation, significant number of doctors marry a little later than the rest of the population. 28% of male doctors and 16% of female doctors are in the age group 31 to 40.
 
Interestingly, only 12% women and 4% men are seeking a life partner outside the country where they reside.
 
Surprisingly, 53% members are women and 47% men. Doctors seem to be more active from 6 to 10 in the evenings and engage better on Sundays and Mondays.
Within India, Mumbai, Bengaluru, Kolkata, Chennai and Hyderabad are among the top five cities by registrations. The top occupations listed on lakhs of profiles are doctor, surgeon, dentist, surgeon, psychologist, and healthcare professional. USA, UK, Canada, UAE and Australia contribute to nearly 50% of NRI Doctor Registrations.