50 Socialites Women inaugurate Absolute Barbecues's first 'Wish Grill' restaurant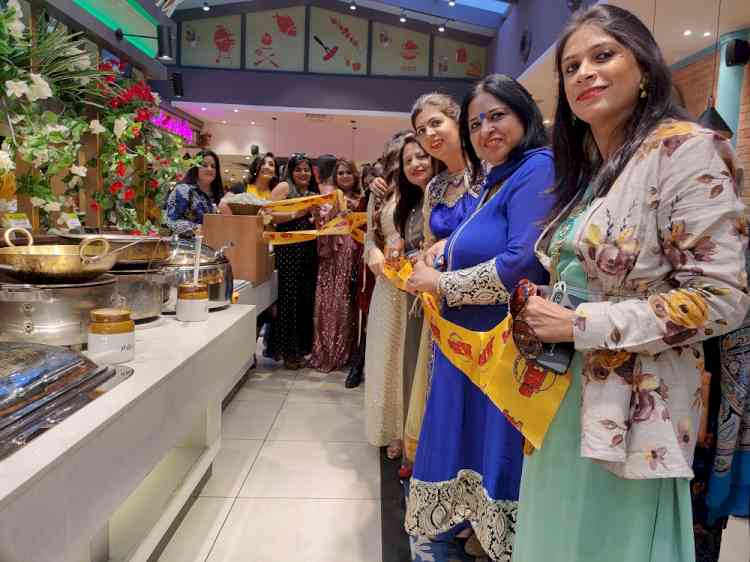 Chandigarh, November 24, 2021: Leading barbecue restaurant chain, Absolute Barbecues (AB's), opened its 47th restaurant at Chandigarh. With this, AB's has made its 1stforay in Chandigarh.
On its 47th outlet launch, the brand decided to join hands for Ribbon Cutting Ceremony with Fifty Socialite Females of City Beautiful, in presence of Mr. Manish Pandey, Regional Head – North and East Operations of Absolute Barbecues on 24th November 2021 at 12 PM.  
AB's, which started in 2013, is already a well-known brand in the barbecue space with a presence in 19 cities in India with multiple footprints. The company runs three restaurants in Dubai as well.
"It has always been our endeavour to reach out to our customers. Chandigarh was on our radar for a long time as we were getting serious trade inquiries from that region. We are happy to have finally arrived at  Sector 26, Madhya Marg, Chandigarh, and I am confident that with the exemplary food and services we would be the most sought-after barbecue restaurant in the city soon," said Mr. Manish Pandey, Regional Head – North and East Operations, on Wednesday.
Absolute Barbecues is well known for its unique 'Wish Grill' concept which provides its customers with a Do-It-Yourself (DIY) experience.  
The unique concept of 'Wish Grill' caught the attention of the customers with the new style of barbecuing clubbed with fun and frolic, and thereby promoting the concept of Do-It-Yourself cuisine.
AB's takes the adventure of barbecuing and excitement to all new heights, where you, your choices, your palate will be celebrated like never before. AB's is a place dedicated to you and your friend, family and your favourite people around for all the celebration moments.
With a large variety of exotic meats on the Wish Grill clubbed with Brazilian Churrasco, and an unending variety of starters followed by a cold stone creamery, AB's is a place for everyone who seeks happiness and celebration with food and drinks.
Absolute Barbecues in Chandigarh has a seating capacity of 150 guests which can be booked for any occasion and celebration. AB's have a unique way of celebrating birthdays and anniversaries and it always helped them to keep the momentum of the place high and vibrant.
AB's practices all health, hygiene doable & government guidelines at all the restaurants where all restaurant employees are fully vaccinated and follow all safety measures while dealing with customer.