50 Lakhs Working Capital Loan for a Trading Business in India
Know all the facts in detail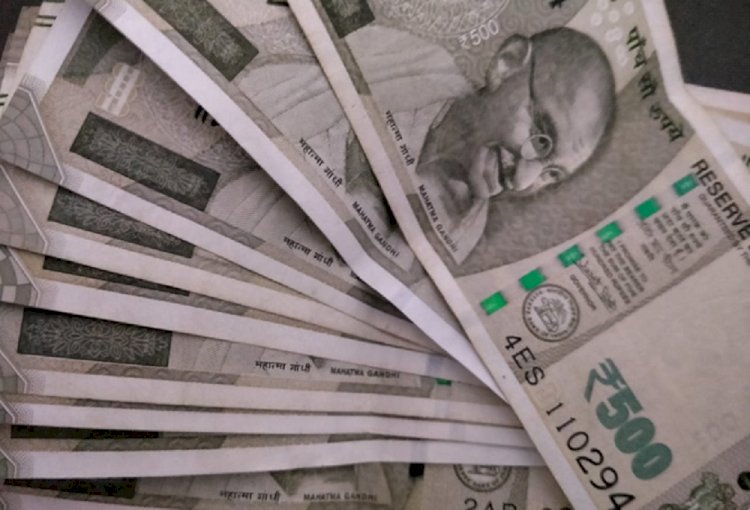 A symbolic photograph.
Traders are important as they as a link between the consumers and the manufacturers of commodities/goods. Trading business loans mainly aims to provide quick and hassle-free financing to the traders, helping them meet the economic and business requirements at competitive interest rates. Loan for trading business offers support to any firm (whether proprietorship or partnership) or any individual who is primarily engaged in selling and buying of goods. Business loan for traders offer a comprehensive, one-stop-solution to the financial needs of the traders, retailers, and wholesalers, which involves the daily purchase of services and goods, furnishing, working capital, renovating the existing premises for better business, purchasing new equipment, etc.
Why Go For Trading Business Loans?
●    It is no longer a matter of difficulty to garner financial assistance of up to INR 50 lacs, as lenders, with their customized schemes for traders, provide them with the requisite financial assistance, to either boost the existing ventures or to start a new business. 
●    Loans are available at highly competitive rates. 
●    The borrower may apply online and receive approval online, as well. 
●    To secure this loan, no collaterals or guarantors are required. 
●    The borrower also has the flexibility to fix the peak /non-peak season limit. 
●    The processing is fast and hassle-free, requiring minimum documentation, that too in the form of digitized scans.
●    Monthly stock statements are not required.
●    There is also no prior condition regarding arriving at DP based on Stock-Book Debt.
Which Types of Businesses Can Apply for Loan for Trading Business?
●    Individuals (Resident of India) with sole proprietorships.
●    Non-Individuals, having either proprietorship or partnership
●    LLPs or registered co-operative societies
●    Private Limited Companies
●    Dealers of Silver/Gold Jewellery 
●    They must be engaged in the trading of any physical commodity/goods required by the community.
●    The trading must not be legally prohibited or in opposition to the public interest.
Non-Eligible Traders:
●    Traders that deal in bullion or raw gold.
●    HUF
●    Public Limited Companies.
●    Trusts
●    NGOs
●    Charitable Institutions.
Types of Trading Business Loan:
Trade Loans are mainly of three types:
●    Overdraft: 
Usually issued by banks, overdraft loans are based on collaterals or securities, which depend upon the cash flows in the trade, credit history, duration of banking relationship as well as the repayment history of the borrower in question. The fixed overdraft limit may be utilized in any manner, as long as the interest and principal are repaid on time. The bank charges interest only upon the utilized amount. 
NBFCs (Non-Banking Financial Company) on the other hand, provide collateral-free loans, which reduces the pressure for the borrower, and keeps his ownership on his property intact.
●    Working Capital Loan:
For such loans, the sanctioned amount can only be utilized for a specific purpose. The Sanctioning too happens against the defined purpose (which is functioning of the business) as well as a future business plan. The lending banks fully monitor the business order book, transactions with debtors and creditors, cash flow, receivables, inventory, etc. The lending banks also have the right to revoke loans in case the defined parameters of the business are not properly met according to the norms and banking standards.
NBFCs, on the other hand, do not subject their borrowers to the regular, rigorous checkings of the financial health of the business and frequent audits. Also, unlike working capital loans, their loans are collateral-free.
●    Term Loan: 
This is the standard type of loan which can be used both for business and personal purposes. The entire amount of a term loan gets disbursed according to EMIs (Equal Monthly Installments) based upon specific and pre-defined tenure.
The borrower may use the loan amount towards the development of his shop, such as the purchase of equipment, air-conditioners, computers, furniture, etc. But not for purchasing of new shops because most lending banks require for the need-based requirements to fall within a maximum of 25% of the limit sanctioned.
Such is not the case with NBFCs. Feel free to expand your business and grow branches with their business loans for traders.
Facilities That Are Non-Fund Based (Line of Credit):
Such facilities may be considered over and above the limits of working capital or term loan. However, it must fall within limits assessed, based upon the value of securities/collaterals and up to the specified maximum limit under the bank lending scheme. Collateral free loans, in comparison, are more hassle-free.
Documents Required for Loan Approval Include:
Proof of Business Continuity:
 
●    Regular cash flow statements from the bank for the past two years.
●    Salary payment invoices for the past two years.
●    Utility Bills for the past two years.
●    Audited Balance Sheet for the past three years.
●    Financial statements
●    Profit and Loss statement
Legal Documents:
●    ITR or Form 16
●    Certificate(s) of Registration/Incorporation/Trust Deed/Partnership etc.
●    Photocopy of Company PAN Card (Self-attested)
●     Address Proof
●    Board Resolution
●    Authorized List of signatories
●    MOA and AOA
●    KYC of individual promoters/directors: Photocopy of PAN Card and Address Proof Self Attested, passport-sized photograph.
Possible Interest Rates and Repayment Procedure:
●    The interest rates for all of the loans mentioned above may be within a range of 8%–15% depending upon the nature of the lender as well as the current economic scenario of the country. 
●    It also depends on the sanctioned loan amount. 
●    The interest rates in the Indian economy is known to have dropped over 30bps in the past six months. 
●    Usually, the borrower has to repay the trading loan amount within a maximum duration of 3-5 years, with some inbuilt repayment periodicity (bi-weekly or monthly). The payment cycles can also be extended or renewed after that.
Features of Trading Business Loan Online:
Various NBFCs online offer trading business loans customized for the small and medium traders in India. Free from bureaucratic red tapes, these business loans for traders have a very simple and straightforward process of application, approval, and subsequent disbursal. Streamlined with the help of a fast and efficient digital interface (website or mobile app-based) designed to minimize human interaction, such lenders speed up the whole loan process.
●    Availability of Trading Business Loans to a Limit of INR 2 Crore:
Such lenders offer trading loans between a range of minimum INR 50,000 up to INR 2 Crore to the eligible borrowers. Also, such wide loan windows increase the chances of the borrower getting approved, no matter the size of need or requirement. Every eligible borrower will have access to the funds required for the growth of the trading venture.

●    Superfast Processing of Trading Business Loans:
 
Loan processing time has been cut to a bare minimum with the online-only loan application process, which allows the lenders to bypass lots of manual work as well as provide same-day loan approvals, the record minimum being 59 min. 
●    Fast Disbursals and Turnaround Time:
With processing and verification happening online, loan amounts can be approved and disbursed within as little as 72 hours, whereas banks can take somewhere between a week to ten days. 
This also means that the borrower can take advantage of every possible time-sensitive opportunity in today's agile, economic environment, without being tied down by lack of funding.

●    Collateral free trading business loans:
Since the loans provided are unsecured, a trading business loan from NBFCs will not put the borrowers' valuable assets on any risk, nor do they need to worry regarding capital asset development. This also helps them in preserving ownership and involve every available asset towards further growth.
●    Low/Competitive Interest Rates:
The NBFCs use digital tools such as big data as well as machine learning to determine lowest interest rates, on case to case basis for traders. 
●    Extended Tenure of Loan:
The vastly flexible loan tenure which ranges from a minimum of one month to a maximum of thirty-six months extends the possible credit relief for trading business. In case of temporary trading business problems, loan tenures of more than six months will provide the borrower with a necessary buffer towards resolving any internal or external operational issues.
●    Zero Hidden Costs:
Except for the one-time processing fee of 1-2% based on the sanctioned loan amount, as mentioned in the terms and conditions, there are no hidden costs involved.
●    Flexible Repayment Windows:
Loans may be repaid on a bi-weekly or monthly basis via EMIs. This helps the traders pace their repayments based on the invoicing and sales cycle. Therefore, if there is more profit, the trading business loan may be repaid faster with the bi-weekly option.
●    Improving The Company/Personal Credit Score:
NBFC loans may improve trading business credit scores as the loan accounts are reported to all the relevant credit bureaus. This is especially beneficial for the companies which have recently witnessed a dip in their credit score with respect to the volatile market conditions.
Fees and Interest Rates for Trading Business Loan:
| | |
| --- | --- |
| Customized Interest Rates | 1 to 2%  per month |
| Processing Fees | 1-2% (One time) |
| Loan Tenure | up to 36 months |
| Pre-closure Charges | Nil** |
| Eligibility Criteria | > INR 90,000 turn over for 3 Months |
| Loan Amount | ₹ 50,000 – ₹ 2 crore |
| Instalments | Flexible Monthly / Bi-weekly |
Points to Consider:
●    Fees and interest rates are based upon business health, revenue, and annual turnover.
●    Pre-closures are allowed only after the first EMI has been fully paid.
Eligibility Criteria for Trading Business Loan:
Eligibility requirements have been kept by NBFCs to a bare minimum for faster processing of trading business loans. Too many hard-copy documents may result in unnecessary paperwork which might slow down the loan approval process.
The criteria are as follows:
●    An operational established business running for more than six months.
●    A minimum turnover worth INR 90,000+ during the three months preceding the loan application.
●    The borrowing business must not fall under the blacklist/excluded list for financing.
●    The physical location of business premises must not be under the list of negative locations.
In case the borrower is unsure whether his/her business comes under any restricted location or category, he or she may contact the lender to confirm possible eligibility.