5 Diploma students from SBS State Technical Campus, Poly Wing, Ferozepur selected  
Students selected by FIEM Industries Ltd, Tapukara Rajasthan during placement drive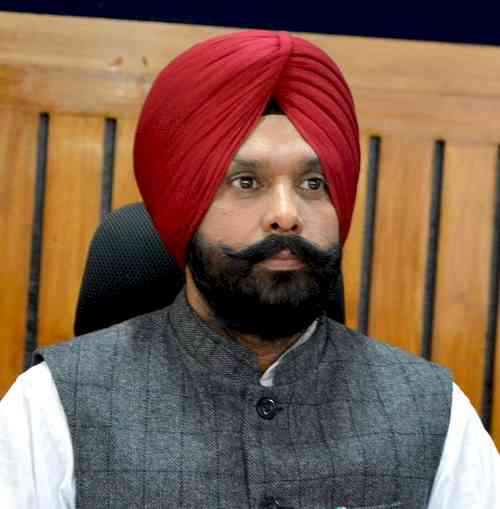 Dr. T.S. Sidhu, Campus Director.
Ferozepur: One of the esteemed and well reputed name FIEM Industries Ltd. in the automotive lighting industry with 9 state of the art manufacturing facilities spread across India, R&D/ Design Centres in India, Japan and Italy has conducted Online Placement Drive of Diploma Mechanical and Electrical Engineering Students (2020 Passing Out) of Shaheed Bhagat Singh State Technical Campus, Poly Wing, Ferozepur. The company has offered package at 1.7 Lacs per annum to the selected students.


Earlier, Sh. Manoj Yadav (Manager-HR) and his team has scrutinised the students through online process and then the shortlisted students were invited at company premises for further technical rounds scheduled on 4th August, 2020. Total 05 students from Diploma were selected; 04 of Mechanical Engg and 01 of Electrical Engg stream. The students of Mech Engg are Ajay Kumar Pandey, Vishwajeet Tiwari, Abdul Majid and Suman Kumar and from Electrical Engg Satyam Kumar have cracked the interview. 

Dr. T.S. Sidhu, Campus Director said that the company selected the candidates after clearing the Technical Test and Technical & HR- interviews rounds. He proudly said that SBSSTC, Poly Wing, Ferozepur has invited more than 15 Companies for the recruitment of diploma students in past few years for providing job opportunities to the border belt of Ferozepur for uplifting the technical education in this area. Campus Director also applauds the efforts of Dr. Kamal Khanna (TPO Poly Wing) and instructed the Training and Placement team to carry out the same efforts for Diploma passing out students.  Principal Poly Wing Dr. Harinder Pal Singh also congratulated the selected students & their families and wishes them bright and prosperous future. Dr. Kamal Khanna (TPO-Poly Wing) also thanked Mr. Retaish Uppal (HOD-Mech Engg PW), Mr. Gurjeevan Singh (HOD-ECE PW), Mr. Rajesh Kumar (TPI-EE PW) for their continuous support throughout the process.