47 Companies select 3254 youths for job during fourth job mela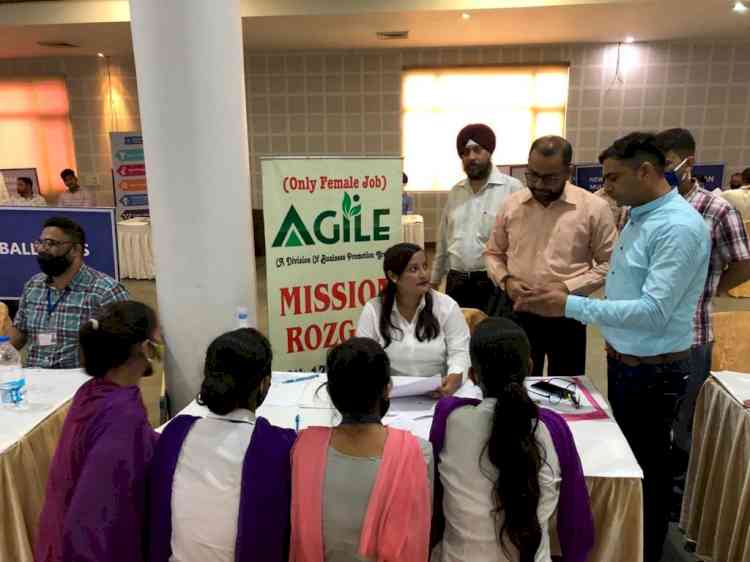 Source: IANS
Job melas open new vistas of employment for the youth of the district- Mohd Gulab
Ludhiana, September 17, 2021: The fourth mega job mela organized by the state government under the Ghar-Ghar Rozgar scheme at CICU Focal Point on Friday proved a boon for the unemployed youths as a total of 3244 youths had been appointed by 47 companies. 
As many as 3461 youths had participated and 47 companies took part during the job mela held under seventh state level mega job fairs by District Bureau of Employment & Enterprise (DBEE). 
Addressing the gathering after inaugurating the job mela under' Ghar- Ghar Rozgaar program, 
Punjab Backward Classes Land Development and Finance Corporation (Backfinco) vice-chairman Mohammad Gulab said that the mega job melas being organized by the state government were opening new vistas of employment for the youth of the district.
Gulab said that this was a major initiative by the state government led by Punjab Chief Minister Captain Amarinder Singh to provide job to every household. 
He said that the results of these job fairs were very much encouraging as 3254 arrived here to participate in this mega job mela.
He said that this job mela would help to open number of avenues for the youth to be gainfully employed for living a life with dignity and pride. 
He said that Job Melas served two purposes of providing jobs to needy
youth of district on one hand and providing skilled manpower to cope up with the needs of local industry on the other. 
CICU President Mr. Upkar Singh Ahuja said that the selection of the students were made purely on merit through a fair andtransparent system.
Prominent amongst present on the occasion included Employment Officer Ranjeet Kaur, Deputy CEO Navdeep Singh and others.