44th Annual Conference of ISPAD-2018 to be held at Hyderabad
Author(s): City Air NewsDr. Anju Virani, Dr. Kim C Donaghue, Dr. Joseph I. Wolfsdorf, Dr. Banshi Saboo of ISPAD seen addressing a Press Conference. Hyderabad, October 10, 2018: The 44th Annual Conference of ISPAD-2018 will be held at HICC...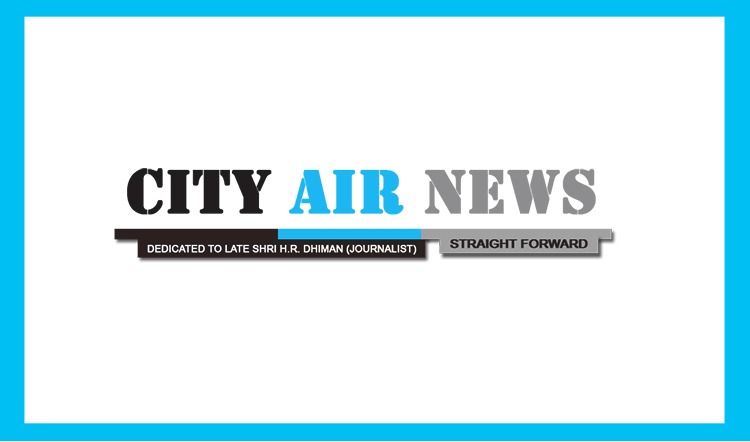 Hyderabad, October 10, 2018: The 44th Annual Conference of ISPAD-2018 will be held at HICC in Hyderabad for four days from October 11 to October 14. One thousand Childhood and Adolescent Diabetes experts comprised of Endocrinologists, Diabetologists, Diabetes Educators, Dieticians, Psychologists from 59 countries (India, USA, UK, Iran, Australia, Denmark, Germany, Bangladesh, Sweden, Egypt and others)will take part in the meet.
The theme of the meet is "Reaching the Unreached".
It is the biggest ever conference of Childhood and Adolescent Diabetes experts from all over the world to be held in India. That the venue is Hyderabadis a matter of great pride for the state of Telangana.
Disclosing this while addressing a press conference here in the city at HICC on Wednesday, the Office Bearers and OrganisingCommittee members of ISPAD Prof. Joseph Wolfsdorf, President; Fr. Kim C Donaghue, Incoming World President, Dr. Anju Virmani and Dr. BanshiSaboo, Conference Presidents, informed that the four day global meet brings together doctors, nurses, dieticians, psychologists, scientists and other professionals from all corners of the world to explore new developments in basic and clinical research and exchange ideas on how to implement them in the real world and how toimprove the treatment of children afflicted by diabetes, and help their families, throughout the world.
Talking to the media they said prevalence of Type 1 Diabetes in India is the second largest in the world with 1.28lakh( as against 7.3 crore adult diabetes) after USA with 2 lakh.
Pediatric Diabetese are most neglected lot in the country. Most of the government officials do have any understanding about this issue said Dr. Anju Virmani.
Both Dr. Anju and Dr Banshi wanted Union Govt to offer subsidies for Insulin as well as Blood Sugar Tests.
They dispelled myths that childhood diabetes shouldn't eat sugar. They can't do anything etc. Many with Type 1 Diabetes are doing wonders. There are mountaineers, cricketers, heads of nations such as British PM, Vaseem Akram, Cricketer; Soccer Players. No one should discriminate Type 1 Diabetes, who are not allowed in Central Govt Jobs.
We have invited Gavin Griffiths, a Type 1 Diabetes person from UK who ran 2500 miles in endurance challenges in six countries to prove the world that Diabetes can pursue any dream, they informed
ISPAD is a global professional organization which aims to promote clinical and basic science, research, education and advocacy in Childhood and Adolescent Diabetes. A child with diabetes anywhere on this planet should be able to not just survive, but grow up to be a happy, productive adult.
The 44th Annual Meeting of ISPADwill be formally inaugurated on 11th at 10am. A unique activity is planned for the inauguration. 22 underprivileged children with type 1 diabetes, coming all the way from Aurangabad, almost 60 km away, will present a glimpse of the vibrant and colorful ancient culture of India. These children from rural and underprivileged backgroundsare travelling with 5 Diabetes Coaches from Aurangabad toHyderabad for ISPAD inaugural program. They are going to manage their 3 day trip by carrying food, insulin, glucometers with them, along with emergency kits for low or high sugars.The youngest child is 11, and rest are between 12 to 19 years of age. Many are travelling in a train for the first time. They are performing Ganapati Vandana in Bharatnatyam, followed by folk dances of India showcasing our culture. The ISPAD theme this year of 'Reaching the Unreached' is reflected in these children getting an opportunity to show what children with T1D can do.
The conference will help its attendees update on the latest in treatment, interventions, technology, epidemiology, registries, acute and chronic complications, co-morbidities, communication, support from mental health professionals and the need to "live with diabetes, not for diabetes".
It seeks to improve the understanding of physicians and other health care professionals, of the causes, epidemiology, and care and management of diabetes in children and adolescents. It is the biggest ever conference on the subject.
It will feature 65 world authorities and experts from 19 countries. 283 posters will be displayed. 5 plenary session, 64 oral presentations, 12 symposia be held concurrently. 14 exhibitors will exhibit their products, services and technologies.
The Conference has many other firsts, which include: "Diabetes 101" which aims to reach the unreached health professionals especially in developing countries. This parallel stream of sessions by international experts will cover the basics of childhood diabetes care for pediatricians, educators, dieticians and other professionals. In addition, there will be sessions on other relevant issues like reaching disadvantaged patients and coping with under-nutrition and over-nutrition.
For the first time, a special Question & Answer Session on "Research for the Layperson" aims to reach the unreached patients and family members; experts will discuss and demystify some of the research presented in the meeting with families with diabetes.
Being in India, we will have asession on the ancient science of Yoga for delegates, a first of its kind of an initiative in conference like this one.
The ISPAD 2018 Guidelines will be released during the meeting. For the first time, these Guidelines have a dedicated section in each Guidelines on the needs of developing countries.
Date:
Wednesday, October 10, 2018