400th Prakash Purab of Sri Guru Teg Bahadur Ji- Slogan writing Competitions continue in government schools 
Nodal Officer says directions have been issued to all principals to ensure maximum number of students part take in these competitions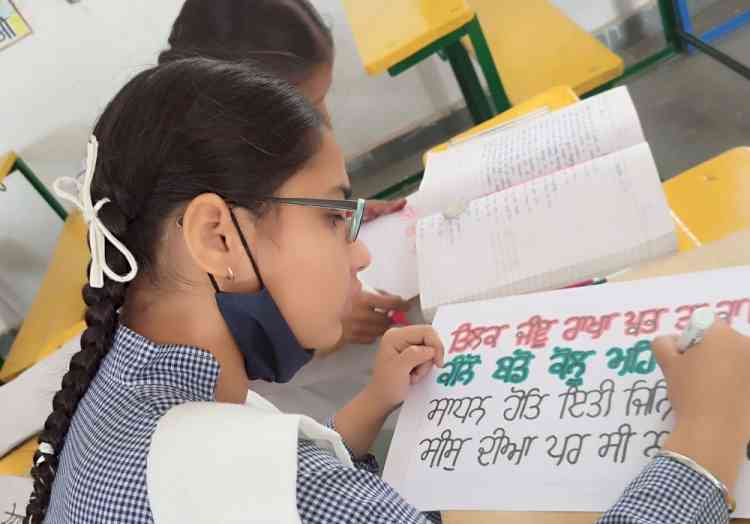 Ludhiana: Dedicated to 400th Prakash Purab of Sri Guru Teg Bahadur Ji, the education department is continue to hold online slogan writing competitions among the students of non-board classes in the government schools of the district. 
Divulging more information, District Education Officer (Secondary) Harjit Singh and Deputy DEO Charanjit Singh said that the competitions are being organized to commemorate the 400th Prakash Purab of Ninth Sikh Guru and disseminate the teachings of Sri Guru Teg Bahadur Ji among the students.
They said that Sri Guru Teg Bahadur Ji's unparalleled and supreme sacrifice to uphold the value of righteousness, truth and freedom of faith would be always remembered by one and all.
Nodal Officer Gurkirpal Singh said that directions have been issued to all principals to ensure maximum number of students part take in these competitions. 
He said that the certificates and prizes were also distributed among the winners.