4 Day 21st Indo-US symposium and workshop on flow cytometry concludes  
Event organized by Department of Biotechnology, PU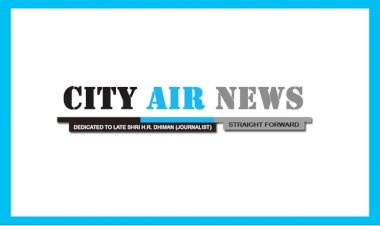 Chandigarh: 4 Day 21st INDO-US symposium and workshop on flow cytometry organized by Department of Biotechnology, Panjab University, Chandigarh  concluded here today. It was organized with collaboration with Trust for Education and Training in Cytometry and Live Education Task Force, International Society for Advancement of Cytometry. 
The conference was inaugurated by Dr. Jagat Ram, Director, PGIMER, Chandigarh. Dr. Jagat Ram elaborated on the importance of flow cytometry in the field of Science with special reference to its use in clinical medicine specifically in various ophtalmological diseases. 
Prof. Raj Kumar, Vice-Chancellor, Panjab University, Chandigarh emphasized that training workshop can impact the research at Panjab University and asked the students to make best use of the foreign faculty in learning and planning out their research activities. He categorically asked the students to plan their research so that its outcomes are beneficial to the society through commercialization. 
Dr. RC Sobti highlighted the genesis of the INDO-US workshop on flow cytometry and expressed his warm regard to Dr. Awtar Krishan providing all the support and help for flow cytometry conference. Dr. Awtar Krishan through his video message extended thanks to organizers at Panjab University and the foreign as well as national faculty for sparing their times to conduct this event at Panjab University. Dr. Rekha, the member of TETC shared her views about the workshop and the vision with which these workshops are held at different places in India. A volume dedicated to Dr. Awtar Krishan was released alongwith the souvenir of this event. 
The symposium began with the talk by Dr. Zosia Maciorowski who gave an introduction to the world of Flow cytometry. This was followed by lectures from various Indian and foreign speakers including Dr. Paul Edward Hutchinson, Dr. Gunnur Deniz, Dr. Brent Wood, Dr. Rajeev Kumar, Dr. Bipasha Bose, Dr. Deepak Sharma, Dr. Nirupama Trehanpati and others who gave their valuable insights into various research applications in Flow cytometry. Following two days of symposium and poster presentation a hands on workshop on flow cytometry was held. The workshop was divided into five Lab modules on DNA quantitation and cell cycle analysis, Multicolor experiment and Panel design, Immunophenotyping, Proliferation and apoptosis, and hematopoietic and mesenchymal stem cells. These modules were carried by Dr. Hemant Agrawal, Dr. Rekha Gour and others. These modules gave training to all the delegates about experimental design, data acquisition, and data analysis in flow cytometry. 
The workshop ended with a quiz competition and valedictory function. The chief Guest of function was Er Avtar K Sharma, MD, GGDSD, College and he emphasized the importance of technology on modern day to day necessities. Dr Arwinder Singh, Head TETC was Guest of honor for the function and he highlighted the importance of such workshops in imparting knowledge and creativity among students. Three students we given best poster award and Dr Awtar Krishan Ganju Quiz was won by Ms Tannu from JNU, New Delhi. Later Dr. Kashmir Singh, Organizing Secretary of this event proposed a vote of thanks all the delegates for participating in this event.