4 DAVIET students of electrical engineering selected for Radsol Design Pvt Ltd
The Company has selected the students after rigorous rounds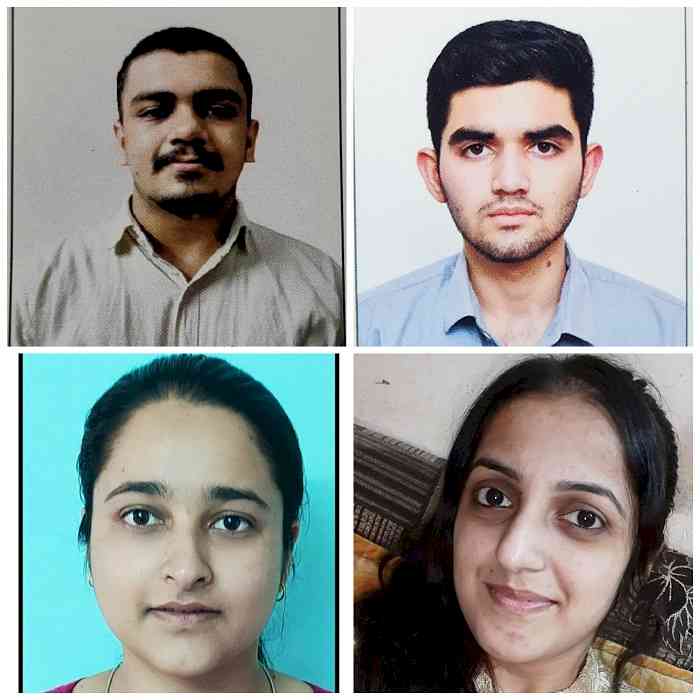 Jalandhar: The 4 students from Electrical Department of DAVIET were selected for the RADSOL Design Pvt Ltd at a Salary Package of 3.00 LPA.
Radsol design pvt ltd is a design & consultancy form which provide 3rd party design services to number of different clients and also drawings in Auto Cad,do extensive wire calculations in excel,Photovoltaic simulation runs in PVsyst & Helioscope and do electrical studies in Easypower.
The Company has selected the students after rigorous rounds comprising of Online Test, Group Discussion, Technical and HR Interview.
The ecstatic students while giving the details of the offer shared that his designation in the company will be Design Engineer and their responsibility will be to prepare electrical power system design having single line diagrams. The selected students  Dimple Verma, Mamta Devi, Amit and Ritik had shared that they had started preparing for the placement drive early and concentrated on developing their interpersonal skills along with the enhancing their knowledge about the core areas.  They shared that to suit the needs of the company a special effort was done to learn Technical and Analytical Skills.
Mr. Sushil Prashar, Head Department of Training & Placement along with Vishav Kapoor, Ratish Bhardwaj and Kalpana Sharma appreciated the hard work put in by students and highlighted that special efforts were done to invite companies to hire students of DAVIET in such a pandemic situation.
Dr. Manoj Kumar, Principal DAVIET congratulated the students on their success. He also congratulated the Training & Placement Team, Faculty, Staff and all the stakeholders for this achievement. He highlighted the fact that during the tough times of Covid-19 pandemic the educational institutions are under tremendous pressure as on the one hand they have to ensure that quality education and placement of students, while on the other hand the safety of all the stakeholders has also to be ensured.