36th IATLIS National Conference concludes at PU
The conference was concluded by a general body meeting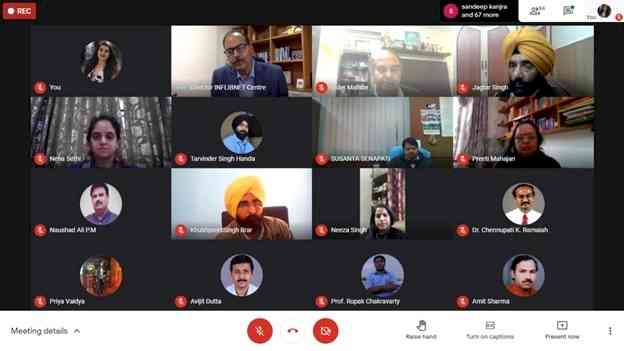 Chandigarh: 36th National Conference of Indian Association of Teachers of Library and Information Science (IATLIS),  organized online by Department of Library and Information Science (DLIS), Panjab University (PU), Chandigarh on the topic 'LIS Education, Research and Training (LISERT) in Covid-19 era: impact, challenges and opportunities' via Google meet on 17-18 December 2020.
Prof Preeti Mahajan, Chairperson, DLIS, PU extended her warm welcome to the dignitaries, national as well as international participants in the valedictory session. Prof I.V. Malhan, President IATLIS and Prof Jagtar Singh, Director Collaborations and Partnerships, IATLIS provided their insightful review on the conference which had more than 100 participants.
The Chief Guest, Prof. J.P. Singh Joorel, Director, INFLIBNET Centre, Gandhinagar extended his wishes and gave his thoughts about New Education Policy (NEP) emphasizing on its important aspects. In his valedictory address, Prof. V.R. Sinha, Dean, Research, PU,  congratulated all library professionals for their unmitigated support during COVID-19 for imparting the right resources at the right time.
The conference was concluded by a general body meeting after a vote of thanks to all the participants and eminent personalities by Prof Rupak Chakravarty of DLIS, PU.