3000 students-parents attended mega class of Allen Kolkata
Allen's Values to Success mission accomplished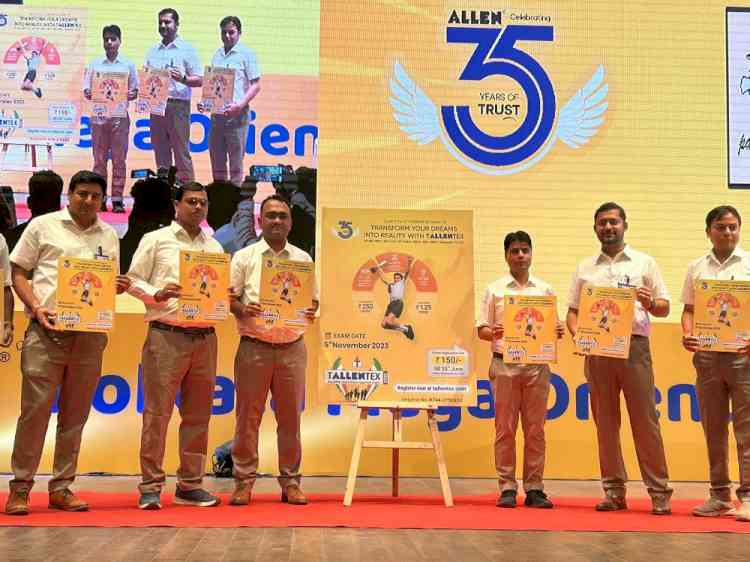 Kolkata, May 28, 2023:  Allen Career Institute Private Ltd., known across the country for engineering and medical entrance examinations, has established new dimensions of quality education in Kolkata, the capital of West Bengal. In the first year itself, Allen has gained the trust of the students and the support of the parents whose glimpse was seen on Sunday at Dhana Dhanya Auditorium.  Allen Kolkata's mega class was organized here in which more than 3000 students of Allen Kolkata and their parents participated in this orientation cum open session.
Pankaj Birla, the Senior Vice-President of Allen was the chief guest of the programme. The program started with Allen prayer. A presentation was given on the occasion showcasing the journey of 35 years of Allen Career Institute.
On this occasion, Pankaj Birla said that Allen's motto is education with values. Allen's name has the word career attached to it. Our aim is to make students better human beings along with career building, so that they can be ready to serve the family, society and country. Allen is marching ahead with its resolution and determination. Along with education and facilities, Allen considers every student as a member of the family and also works to provide a safe environment to the students till their career becomes a reality. Even after class, if there is any need of the student, it is fulfilled. Every need of a student is the need of Allen and only after fulfilling it, Allen takes breath.
Birla said that it has become clear from this session that Allen has given the best option in Kolkata. We are moving ahead with the trust of the students and parents. We have come here to assure the students and parents that our resolve to provide quality education will continue in Kolkata as well.
Debashish Sanyal, Center Head, Allen Kolkata also addressed the orientation session and gave tips for academic success. Many cultural presentations were given in the program.