3-Day International Moot Court Competition Season-2 concludes at LPU
Author(s): City Air NewsStudents participating in International Moot Court Competition at LPU campus. Jalandhar, August 28, 2019: School of Law at Lovely Professional University organized three-day 'International Moot Court Competition-2019...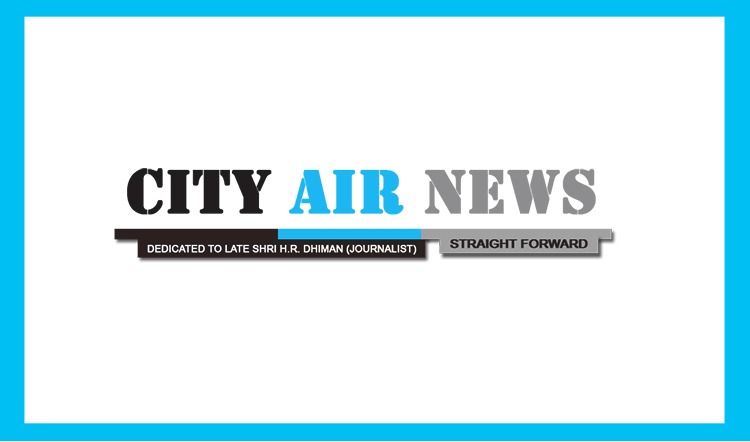 Jalandhar, August 28, 2019: School of Law at Lovely Professional University organized three-day 'International Moot Court Competition-2019 (Season 2) which concluded at LPU campus.
For this, 25+ teams of law students from top legal studies' institutions across the country had participated. The issue taken for competition was based on 'International Law' with focus on the violation of human rights and humanitarian law. The final round of the competition was adjudged by Former Judge Punjab & Haryana High Court Hon'ble Mr Justice A N Jindal (Retd.); Director (Academics), Chandigarh Judicial Academy, Prof Dr Balram Gupta; and, the Registrar (O P Jindal Global University) Prof Dr Y S R Murthy.
Prior to this, the competition was declared open by Former Chief Justice of Rajasthan High Court & presently Chairperson, Haryana Human Rights Commission, Hon'ble Justice SK Mittal at densely packed Shanti Devi Mittal auditorium with a thousand of would-be advocates and judges from across the country. Acknowledging the enchanting progress made with continuous leaps and bounds by LPU in a very short span, Justice Mittal advised law students to imbibe the very spirit of 'Moot court' which is only seemingly an extracurricular activity. For full understanding of the legal profession, he suggested participants to take considerate part in simulated court, arbitration proceedings, drafting memorials and oral arguments. Welcoming Justice Mittal, LPU Chancellor Mr Ashok Mittal told students that all great people of the world believed in 'Mool-Mantra' of 'hard-work', and the same must be adopted by students, too, in all of their undertakings.
On competing three days, University Institute of Legal Studies (UILS) Chandigarh team with Shuvneek Hayer, Gauri and Ritvik Garg emerged as 'Winner' of the competition, grabbing Rs 25,000 Cash Prize and a trophy. GNDU (Jalandhar Region) team stood runner up with Rs 15,000 cash prize and trophy. Saveetha School of Law (Chennai) got best memorial award; whereas, declared best Mooter Varun Bajiya hails from OP Jindal Global University.
During valedictory ceremony Hon'ble Justice A N Jindal emphasized on the importance of students to learn the scope of law with focus on the procedural aspects in courts. Dr Balram Gupta advised budding advocates to be a good human being before going for advocacy or judgements. Prof Murthy highlighted that while mooting, there is need of switching focus from facts to the question of law, and the importance of research in such competitions.
LPU Executive Dean Dr Sanjay Modi and HoD Law School Dr Meenu Chopra convened the competition along with other faculty and student organisers. It was informed that 'Moot court' involves a simulated appellate court and does not involve actual testimony by witnesses, cross-examination, or the presentation of evidence. However, it is focused solely on the application of the law to a common set of evidentiary assumptions, facts, and clarifications to which the competitors are introduced. Even, students may spend a semester researching and writing the written submissions or memorials, and another semester practicing their oral arguments, or may prepare both within the span of a few weeks.
Date:
Wednesday, August 28, 2019