3-day holistic healing conference begins
Author(s): City Air NewsThe 3-day international conference on 'Integrative Medicine & Holistic Healing' begin at NIPER, Mohali on Friday. Chandigarh, September 20, 2019: The 3-day international conference on 'Integrative Medicine & Holistic...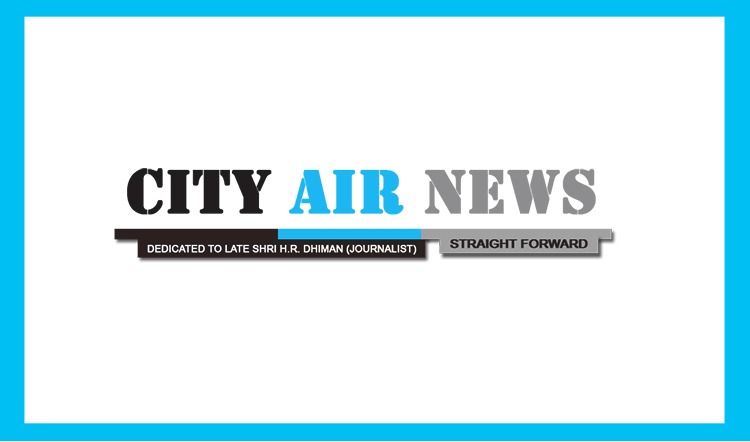 Chandigarh, September 20, 2019: The 3-day international conference on 'Integrative Medicine & Holistic Healing' began at NIPER, Mohali on Friday. It is being organized by The Quantum Clinic, Mohali in association with Holistic Healing Trust and Max Super specialty Hospital, Mohali.
The conference witnessed experts in field of allopathy, ayurveda, homeopathy, sound therapy, yoga, naturopathy, acupuncture, ozone therapy and other health experts coming together under one roof to provide perspective of various healing modalities to the world.
Noted oncologist and main organizer of conference, Dr Sachin Gupta informed that promotion of organic lifestyle and natural farming is another aim of this conference with enriching discourses to workshops, dance therapy, yoga and music.
During conference, Vivek Atray, a motivational speaker and author talked about The Power of Belief and to how to create life through belief system.
W Selvamurthy president of Amity Science, Technology and Innovation Foundation spoke about integration of science, medicine & sprituality.
Dr Shaveta Gupta, a senior consultant- obstetrics & gynaecology at Max Hospital talked about soulful pregnancy and to how to prepare your body, mind and spirit for arrival of the new born.
Nimrit Nain Gill , a life coach talked about spirituality & health where she threw light of how to heal yourself with spirituality while connecting vital link between health, happiness and self-realization.
Dr Naval Kumar Verma, advisor to MOS AYUSH, Ministry of AYUSH, talked about role of AYUSH in India's Healthcare whereas Dr Sangeeta Nehra, director of AYUSH, , Haryana spoke on role and power of pyramids in healing ourselves.
Thornton Streeter, an energy medicine expert from UK discussed about science of healing, and journey into the leading edge of healthcare integration.
Blossom Furtado, director Hypnotherapy School of India spoke about transformative hypnotherapy, spiritual regression between lives therapy therapeutic techniques and practices to access the subconscious mind to reframe old programs for healing.
Dhyan Ratan PV Rama Raju gave demonstration and practical experience on 'Astral surgery and healing', light channeling method & integration of 'self' into 'higher self'.
Miktlan Ehekateotl , a sacred healer from Mexico gave valuable insight into introduction to Ancient Healing Methods.
Michelle D. Button, a sound healing specialist from Mexico and and Sanj Hall a traveling yogi from UK took audience through a musical experience of ancient traditions, both oriental and occidental, mixed with fusions and contemporary styles to transmit healing vibrations.
Date:
Friday, September 20, 2019