28th UGC Networking Resource Centre Training Course at UIPS, PU
More than 150 participants attended the webinar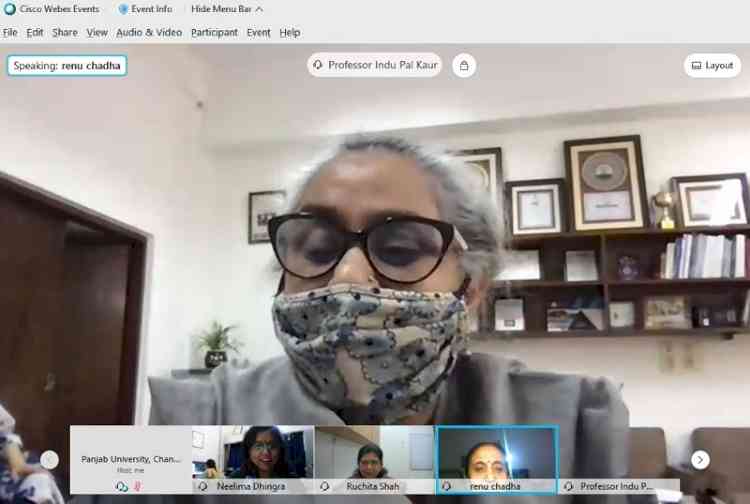 Chandigarh: University Institute of Pharmaceutical Sciences (UIPS), Panjab University, Chandigarh organized a popular talk on "Lets Discover a De-Stress Pill"  by Dr Ruchita Sah,  Associate Professor & MD (Psychiatry), DM (Child and Adolescent Psychiatry) and Core Faculty at the Postgraduate Institute of Medical Education and Research under the aegis of UGC Networking Resource Centre  programme, today.
Dr Ruchita Shah remarked that though stress is universal phenomenal but still an individual's response to the challenges, frightening or difficulties. She sensitized the audience that process of discovering the de-stress pill begins from recognising the stressors.  She discussed the role of time management, problem solving skills, positive self-talk, and cognitive re-structuring in the management of stress and emphasised to practise these general tool and techniques on daily basis to delay the process of stress. Dr Ruchita made the session more interactive by asking questions and addressing to queries of the audience during the session.  
Earlier, Professor Indu Pal Kaur, Chairperson & Programme Coordinator, extended a cordial welcome to all the participants and Course Coordinator introduced the distinguished Speaker.
More than 150 participants attended the webinar.