250 attend workshop on cancer awareness at Nangal
New evidence shows heart disease, cancer closely associated: Expert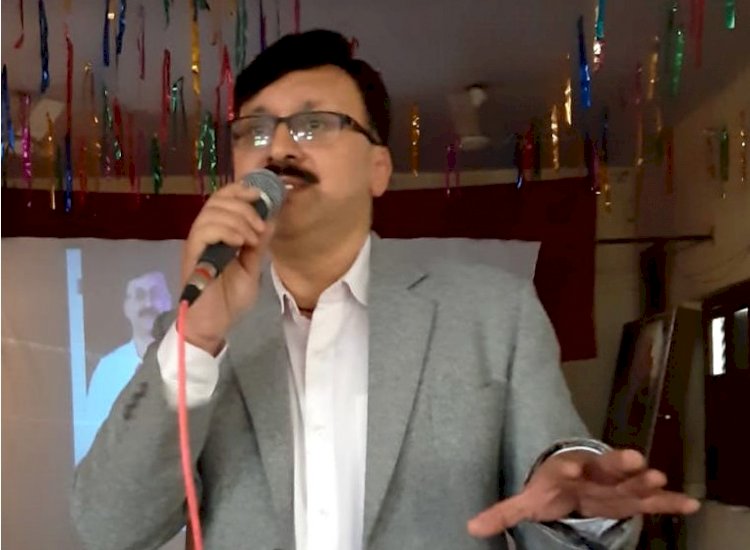 Dr. Deepak Puri director of cardiovascular and thoracic surgery at Max Hospital, Mohali.
Nangal: As many as 250 people including doctors attended a workshop on cancer awareness to mark World Cancer Day at Nangal on Tuesday. The workshop was organized in collaboration with Green Earth NGO and Pardhan Mantri Jan Aushadhi, Nangal.
 
Speaking on the occasion, Dr. Deepak Puri director of cardiovascular and thoracic surgery at Max Hospital, Mohali said that cancer and heart disease are the two leading causes of  death nowadays. New evidence shows heart disease and cancer are closely associated with each other, he remarked.
 
He further said that every year more than 17-million people die because of heart diseases and more than 9.5-million die due to cancers across the globe.
 
Among the 58-million deaths that occur every year , heart diseases account for 30 % while cancers account for 12% . Rapid advancement in cancer treatments has made cure possible for majority of cancers if detected early ,however most of people are unaware that cancer patients are more likely to die because of heart disease and not by cancer itself.
 
Recently lot of evidence is coming up which establish close correlation between heart disease and cancers which include breast cancer in females ,prostate cancer in males as well as lung cancer and cancer of large intestine, Dr Puri who is also a founder chairman of global group, Cardiomersion maintained.
 
It has also being seen that cancer patients are  not only predisposed to heart disease because of genetic factors but because of  faulty lifestyle as well .
 
He also highlighted that it is very essential to screen cancer patients for underlying heart disease prior to initiating chemotherapy or radiotherapy treatment for cancer .
 
These patient require close monitoring throughout their treatment because they may develop complication like heart failure ,heart attacks and stroke during treatment not only is the risk of developing these complication higher during treatment. but at the same time it has been seen that during next five years, 50% of males and 40% females may develop heart disease which is really alarming, he informed.
 
This has now necessitated the need for an  emerging branch of cardio- oncology with an aim to monitor cardiovascular risks before during and after the treatment for all cancer patients and to develop guidelines for modifying the treatment in order to avoid these complications, he asserted.
 
This will also help in reducing heart disease deaths in patients who have otherwise been successfully treated for cancer and  even been cured, he pointed out.
 
In this way medical practitioners will be able to help improving survival of cancer patients who later die not because of cancer but  because of heart disease created during treatment for cancer, he added.