19 Graduating Fashion Designers of INIFD Himayatnagar recreated Fashions of bygone eras
Author(s): City Air NewsHyderabad, April 9, 2019: Nineteen graduating fashion designers recreated Fashions of bygone eras such as Hippies, Bellbottoms, Disco, Preppy, Boho and New Look Eras etc here in the city at INIFD Himayathnagar's...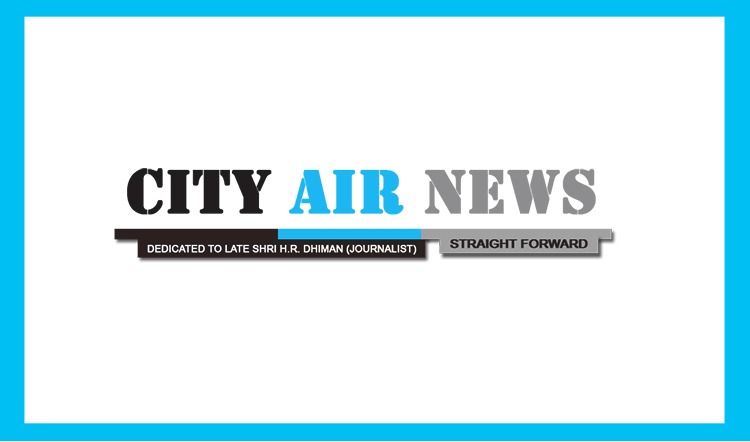 Hyderabad, April 9, 2019: Nineteen graduating fashion designers recreated Fashions of bygone eras such as Hippies, Bellbottoms, Disco, Preppy, Boho and New Look Eras etc here in the city at INIFD Himayathnagar's Annual Graduation Fashion Show held today at Hotel Grand Kakatiya.
The Annual Graduation Fashion Show is an annual event of the INIFD Himayathnagar. Titled —"Fashion Forward-2019" the show had a very interesting theme "Bygone Reborn". The show recreated those fashions which ruled fashion world in the late 1920, 1940s, 1960s, 1970s and 1980s shared Sanjay Saraswath, Centre Head of INIFD Himayathnagar
The Fashion revolves. Old becomes new and new becomes old. That is why we chose "Bygone Reborn" as our theme for this year's annual fashion show. Fashion is dynamic, it keeps changing. The current fashion fades into oblivion and new fashion emerges. Sometimes the old fashion re-surfaces. As a fashion designer student, they need to know fashions of all times—past, present and predict future trends, informed Sanjay Saraswath, Director of INIFD Himayatnagar speaking to media on the sidelines of the fashion show.
The 19 passing out students of INIFD Himayathnagar showcased 84 pieces of designer garments. The designers who showcased their collection at the Annual Graduation Fashion Show—"Fashion Forward-2019" include: Hasna ,Vidhi,Zainab; Salma, Fatima; Sakshi, Iavanya, Bindu; Sakina, Batul; Arpita, Shifta; Manisha, Heena; Nikita, Tasneem, Sejal, Kirti, Shivani; Varalkshmi,Tanya, Archana; Tanisha; Deepa; Vidhi, Heena, Kanishka; Manisha, Prachi, Vaishnavi; and Poojitja,Pragna. Eight models who came from Mumbai were the show stoppers. Six local models ramp walked showcasing the collection. The total collection was showcased in 14 sequences such as Military Era. The designer took inspiration from Military and came out with impressive collection. The collection was showcased in a sequence name "Salute to the Indian Army" The collection created by Hans, Zainab and Vidhi was original and fresh in thought and was very impressive. It was first in the sequence and remained highlight of the show. We took inspiration from Armies all over the world. We have used military colours such as Navy Blue, Green, Khaki and Maroon informed Hasna, Zainab and Vidhu.
The other sequences include: Fifties Glamour; Pop Art, Hollywood Glamour; The Swinging Sixties; Preppy Fashion, New Look, Denim Era, Hippi Colleciton, Rock Royalty, Boho Era and Disco Fever. The young designers were too environment conscious. They used only organic fabric. The fabrics were naturally dyed.
Each sequence showcased 7 pieces of garments. The collection was presented by single, two and three designers together.
The collections featured in various sequences such as Hippie Era, Preppy Fashion, New Look, Boho Era etc. The students have researched all about the silhouettes, colour and prints of those eras and they crecreated them again in the show.
Indian Fashion is going great guns, says young designer Jayashree. Everybody wants to be fashionable. So fashion designing has lot of future, she added.
She also added, that every collection showcased, the Fashion Designer get the entire credit. But, not the people behind the Fashion Designer. It is very unfair. The trend must change. Usha Silai is an example to this effect, she added. The Label Usha Silai recently created a platform that showcased the work of the local women, she informed. According to her, the total Indian Fashion Industry size is put at Rs 30,000crore and it is fast expanding. Though, Indian fashion industrys accounts for barely 1% or even less of the International Industry's worth, but, things are changing. More and more are getting into Fashion industry. The market is expanding. Fashion Design as a concept is fast making inroads into rural markets, she added.
INIFD is the World's Largest Global network of Design Institutes. With 25 years of legacy, over 6 Lac Pass Outs and approximately 30,000 students passing out every year. INIFD and INIFD Academy of Interiors are the well known institutes in INDIA have achieved a remarkable degree of excellence in training student for both Fashion and Interior Designing. It has 183 centers across India and has global presence in 13 countries and 4 continents informed Sanjay.