18 DAVIET students selected for capital via global research limited
Dr Manoj Kumar, Principal DAVIET congratulated the students on their success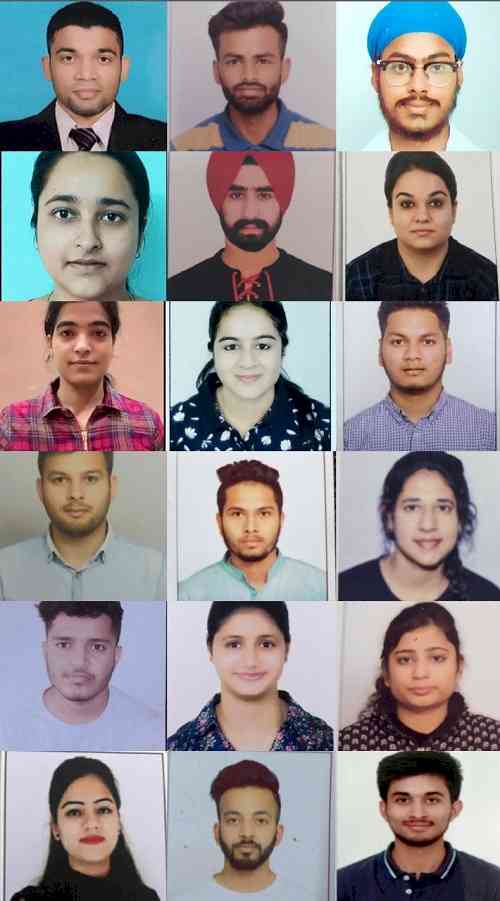 Jalandhar: The 18 students from various Departments of DAVIET were selected for Capital Via Global Research Limited at a Salary Package of 3.10LPA.

CapitalVia Global Research Limited is a financial market research and consulting company. They are the first one to introduce the term 'Investment Advisory industry' in India and have been credited with introducing the same as a prominent factor in Stock Trading.

The company was founded in 2006 with the objective of offering unbiased technical analysis, to the trading community, by experienced professionals to create a conducive environment.
The Company has selected the students after rigorous rounds comprising of Online Test, Technical and HR Interview 
The ecstatic students while giving the details of the offer shared that his designation in the company will be Client Relationship Manager and shall work from home due to ongoing current Covid19 situation.

The selected students Dilshan Mohd,Muskan Jain,Riya,Manpreet Singh,Sunakshi Choudhary,Chirag Narang ,Taniya,Yukta,Hemant Gupta,Yuvraj Singh,Ridham,Rakshit Sharma,Vishwajeet Kumar,Manjot Singh,Balindra Sharma,Vaasvi Amar,Shivam Gupta and Mamta Devi had shared that they had started preparing for the placement drive early and concentrated on developing their interpersonal skills along with the enhancing their knowledge about the core and management areas.  
Mr. Sushil Prashar (Head, Department of Training and Placement) appreciated the hard work put in by students and highlighted that special efforts were done to make them ready for Written Test, Group discussion and Interviews. He shared that special guest lectures and workshops were organized from time to time to make the students sharpen their skills to face such interviews confidently.He also shared that keeping in view the current Covid situation the company has agreed for the work from home option for all the selected students. He thanked the principal of the institution Dr. Manoj Kumar for his continuous support and guidance. 
Dr. Manoj Kumar, Principal DAVIET congratulated the students on their success. He wished them the best of luck for all their future endeavours.  He highlighted that DAVIETians have always been passionate about placements and special efforts are done to make them industry ready.  He stated that the success of selected students stands for the hard work and commitment of DAV administration to provide its students the best possible exposure so that they can make a mark for themselves. He also congratulated Department of Training and Placement and Faculty who guided the students and urged them to keep up the good work.