1551 beneficiaries to get pucca houses under Punjab Shehri Awas Yojna in Ferozepur District
Government provides grants of Rs. 1.50 lakh to each beneficiaries in four installments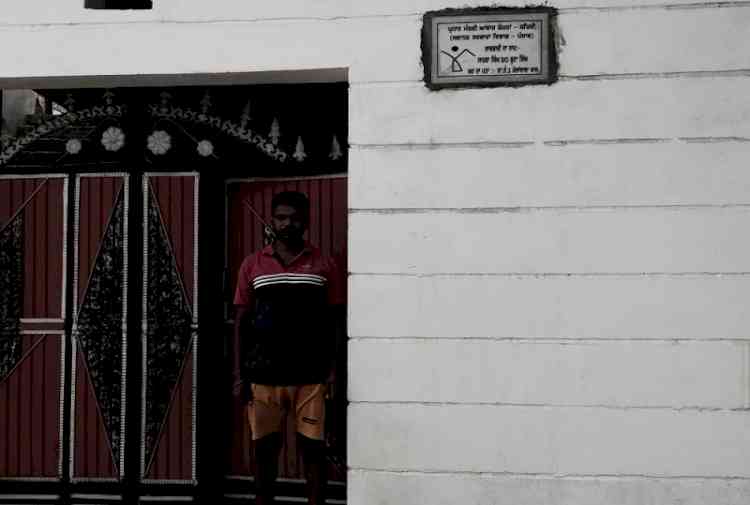 Ferozepur: The District Administration will handover Pucca Houses to 1551 beneficiaries under urban housing scheme with the financial help of Rs. 1.50 Lakh to each in four installments thereby realising their dream of Pucca house as funds worth Rs. 7,33,80,001 have already been disbursed to 931 beneficiaries in the district.
 
 
 Disclosing this here today the Deputy Director Local Bodies Department Dr. Nayan said that in all eight ULBs a total of 1551 beneficiaries including 186 in GuruharSahai, 309 in Mallanwala, 41 in Mudki, 409 in Mamdot, 63 in Makhu, 227 in Zira, 47 in Talwandi Bhai and 188 in Ferozepur Municipal Council were identified as eligible beneficiaries. She further added that total funds of worth Rs. 8,90,37,940 were disbursed to all the eight ULBs to get these projects completed following which the construction of 968 houses was started in all the concerned ULBs.
 
The deputy director added a total of 931 beneficiaries have received the first installment of their funds whereas 555 beneficiaries have received second and 145 have received third installment worth Rs. 7,33,80,001.
 
She said that the financial aid was distributed in four installments i.e. two installments each Rs. 50,000, Rs. 20,000 and fourth installment of Rs. 30,000. She said that Chief Minister Captain Amarinder Singh led state government was committed to provide Pucca houses to the poor and needy sections of the society and in coming months all 1551 beneficiaries would be having their pucca houses under Punjab Shehri Awas Yojna.