15 get Covid jabs at Amcare Hospital, Zirakpur
`We can't defeat Covid if we keep on fearing vaccines'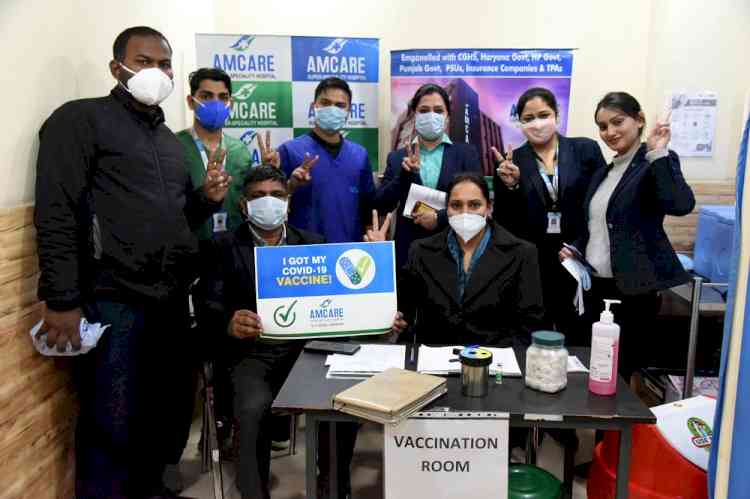 Frontline staff get Covid vaccination at Amcare Hospital, Zirakpur on Saturday.
Zirakpur: The Covid vaccination drive was rolled out at Amcare Hospital, Zirakpur on Saturday with 15 front line staff including doctors and nurses vaccinated on the first day.
 
Dr Rachit Duggal, head of critical care who also got vaccinated said that the vaccination drive at hospital will continue to cover all frontline staff.
 
He said further that we can't defeat Covid if we keep on fearing vaccines. We can only win the virus by vaccinating ourselves. It is good that we have put the gloomy and confusing times behind and looking ahead to overcome the virus, he asserted.