140 women participate advance sewing machine operators and basic sewing machine operators courses
Author(s): City Air NewsCertificates conferred upon the trainee graduants at Amity University. With an aim to empower the rural women with skillset to aid them in making a livelihood, Amity Humanity Foundation in association with Indraprastha...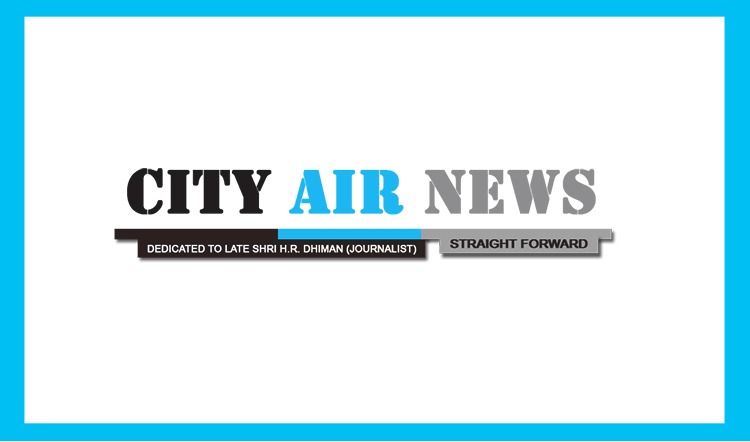 With an aim to empower the rural women with skillset to aid them in making a livelihood, Amity Humanity Foundation in association with Indraprastha Gas Ltd (IGL) provided three months SMO training programme to more than 200 women from rural areas.
A Certificate Distribution Ceremony for Advance Sewing Machine Operators (ASMO) and Basic Sewing Machine Operators (BSMO) batches was organized at Amity University Noida campus wherein training completion certificates were conferred upon proud trainees by E.S Rangnathan, MD, Indraprastha Gas Ltd.; Amit Garg, Director, Commercial, Indraprastha Gas Ltd and Pooja Chauhan, Chairperson, Amity Humanity Foundation (AHF).
Congratulating the training graduants, Pooja Chauhan, Chairperson, AHF said that the objective of the training was to enhance the vocational skillset and knowledge amongst women & adolescent girls, who come from economically backward areas and weaker sections of the societies. Additionally, it aimed at improving the entrepreneurship and employment skills, encouraging them to lead a dignified and secured life. She apprised that the women were trained for sewing machine operations, cloth cutting, stitching garments, tailoring etc by master trainers. Mrs. Chauhan advised the graduants to always be hard working and dedicated towards their work and imbibe honesty in their profession. She called upon them to work in unity and contribute towards Nation building as we, the people, are the identity of our country.
Addressing the gathering, E.S Rangnathan, MD, IGL commended Amity for successfully providing the training to the participants and shared his delight over the association. He said that the impact of the SMO training project is not limited to just an individual but effects the entire family. He added, "Working should not only be about earning money but also gaining a status and respect in society." Mr. Rangnathan opined that these women are an example to society and others that with right will and hard work, anything can be achieved. He wished them best for their future endeavors.
Expressing her gratitude to IGL and Amity Humanity Foundation, Shibha Rastogi- ASMO trainee thanked Mrs. Pooja Chauhan for providing an opportunity to underprivileged women to be skilled and earn a better livelihood for their family.
Sharing her experience, Kanchan- BSMO trainee thanked Amity and the trainers who taught them modern methods of sewing and stitching. She averred that it had been a great learning opportunity that will help her in being self-dependent.
Speaking on the occasion, Lalit Sharma, Sr. Manager- Operations, Amity Humanity Foundation briefed about the AHF-IGL project which focuses on bringing socio-economic improvements in the lives of those in need. He informed that this year, more than 200 women and girls were trained, out of which, around 80% have been employed either in a company or through their own set up. He pointed out that the training programme has been designed to provide holistic development of each women, wherein they were offered industrial training as well as soft skills nurtured to make them a better professional.
The ceremony was also attended by the senior officials of Amity and IGL and the family members of the proud trainees.