10th Edition of Hyderabad KIDS FAIR 2017 kicked off at Hitex
Author(s): City Air NewsThanikella Bharani and Shiva Reddy, Film Stars seen inspecting Kids Fair at Hitex. Hyderabad, December 22, 2017: The India's largest Kids Carnival, Hyderabad Kids Fair 2017 kicked off here in the city at Hitex on...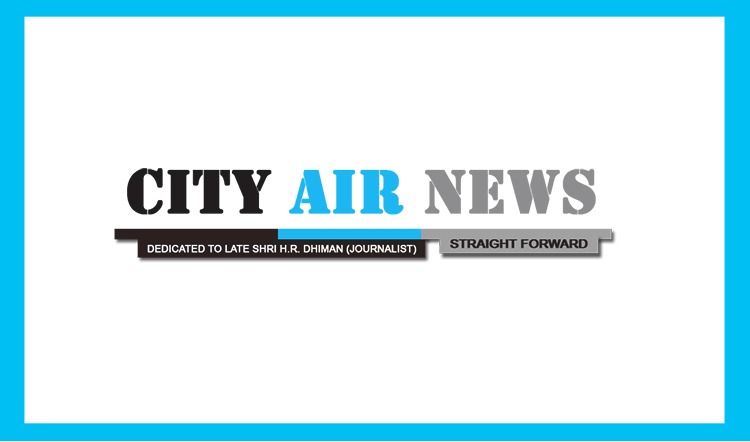 Hyderabad, December 22, 2017: The India's largest Kids Carnival, Hyderabad Kids Fair 2017 kicked off here in the city at Hitex on Friday. The 10th edition of the fair will continue till Sunday. It will be held from 11am to 10pm for three days.
The half yearly fair was inaugurated by Chief Guests Thanikella Bharani, a film actor, screenwriter, dialogue writer, poet, theatre actor, playwright and director and Shiva Reddy, Comedian & Mimicry Artist.
Speaking to the media immediately after the inauguration, Thanikella Bharani, Film Star said Sports are a must for good health of the kids. But, unfortunately, we don't have enough space for the same in urban areas.
Siva Reddy, Comedian said, kids need sports which have to be played in open air and not artificial play grounds and indoor games.
Some of the trends seen at the Kids expo are home learning, books, tools and kids. According to Maneet Puri, Dy Divisional Manager of Grolier, child is in school only 14% of his or her lifetime. From birth to age eighteen, a child is under the influence of home 86% of the time. Home is the first school and Parents are the first teachers. Kids are copy cats and do what they see. Unfortunately, in India, there is no proper Channel of Home Learning. Self learning and interactive books help in this regard he said.
Another few trends witness at the fair are Child Friendly Furniture, Toy Library, Learning Through Toys, Private Play Grounds, Sports Centers, Childrens' Gym, Early Childhood Music, Motion based learning etc.
Aham Learning Hub introduced need based learning experience for both kids and adults after their school and knowledge. Where one can go and learn that one lesson or one problem. This first of its kind of a facility is not only confined to just school kids, but also Engineering, MBBS Students and adults of all streams, claimed the founders.
Mummaa Bear, a Warangal based organised introduced a flagship brand of Pre-School. Unlike others, according to Ramya Madhavaram, Executive Director, it is close to nature. According to her twin cities of Hyderabad and Secunderabad have nearly 2000 Pre-Schools of which majority of them, may be about 500 are located in IT Hub areas such as Gachibowli and Madhapur. Most of them are franchise units. We are one of the very few flagship brands belong to Telugu States, she said. Nearly 5 lakh toddlers are enrolled in Pres-Schools in twin cities every year. Nearly 12 crore toddlers across the country. Preschool industry is Rs 4000crore in size in India.
Preschool is the first concrete step towards making child acquire knowledge and become a better citizen. A preschool holds as much importance in your child's life as any regular school. Preschools lay foundation for your child's future life. Children in preschools are provided necessary tools to develop on social, educational, intellectual and emotional levels.
Preschool education has gained popularity in the recent past due to increased awareness, working parents and increasingly busy lifestyle and working schedules. Government needs to bring out guidelines and necessary permissions to set up pre-school to curb mediocre organizations, she said.
Over 100 exhibitors are showcasing their products and services. The profile of the exhibitors include Child Care & Daily Use Products; Food and Nutritive Products; Health & Medical; Mother & Children Insurances, Educational Plans, Savings Plan; Children's Clothing, Footwear & Accessories; Parenting Information & Services; Innovative Gadgets; Services Related to Children & Parents; Kids' Furniture, Equipment & Accessories; Pre-School, Training, Courses Programmes & Products; Toys, Educational Products, Souvenirs, Playing & Learning Products and other Products
Hyderabad Kids' Fair 2017 is organised in support with Shemrock, Gavins, Sony Yay, Toys and Games, Green Gold, Parent Edge, Kids Age, Groiler.
Some of the exhibitors include Go Cheese, Leap Robotics, KidsEngage, Robocrafts, Think Right, Orchids Intl School, Shashi Food Products, Fine Taste, VisualWorkz, Apis, Gamepoint, First Learning, Shamanyu, Abhishta, SmartSchool Tutor, Asi Tattva, Vivero Intl, Vista School, Hillside Schoo, Aham Learnign Hub, Tina's Collectiona, Play 2 Grow, MTR, Sree Lalitha Fashion, Inshrines, Little Smiles, IndiChai, WayAlerts, Medha Montessori School, Aga Khan Academy, Buds n Blooms, Sciensation, Mummaa Bear Pre School, VSP Creations and others.
The Fun, Frolic & Feasting besides many exhibitors, features performances such as Kuchipudi Dance Recital, Bharatnatyam, Contemporary Dance Medley, Insgtrumental and Vocal Music Concert, Flash Mob, Tradtional Puppetry Show etc. The organizers, Hitex have planned Interactive Workshops, Edutainment Sessions, Painting Competitions, Science Exhibits & Robotics, Games and Rides.
A run is being organised on the sidelines of the exhibition tomorrow. Hyderabad Kids' Run, is organized by Hyderabad Runners [and HITEX, Hyderabad] on 23 December, 2017 aims to give kids and parents a touch of healthy lifestyle combined with fun, so they want to continue to be active for the rest of their lives. The Kids' Run is divided in to three categories:
4K - FANTASTIC RUN for kids above 8 Years to 12 Years; 2K - CHILL RUN for kids above 4 Years to 8 Years ; 1K - MONFANT RUN for kids above 2 Years to 4 Years . The Run takes place at HITEX, Hyderabad.
Date:
Friday, December 22, 2017