10 speakers share their motivational stories at CT University
CT University organizes Open Mic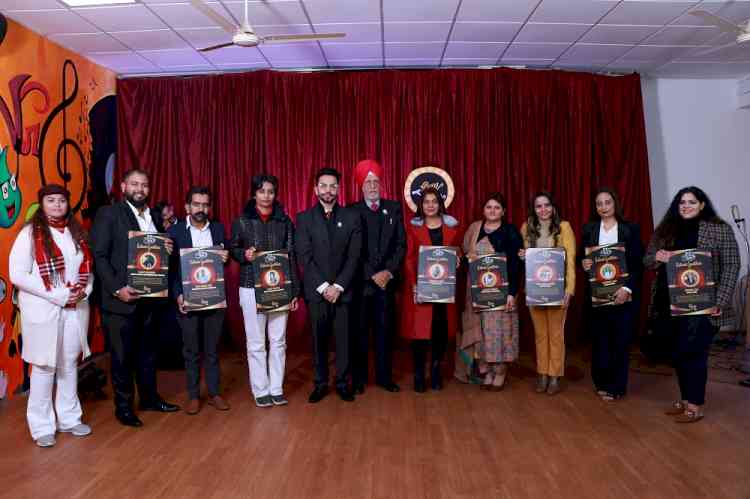 Ludhiana, January 28, 2022: Giving a platform to people who are contributing their bits in the society, and to share their inspiring stories, CT University organised one of its kind events named 'Open Mic'. In this, ten speakers from varied fields shared their life struggle, challenges and accomplishments. The Guest of Honour remained Charanjit Singh Channi, Chancellor, CT University.
Speakers namely Harkirat Kaur Chahal, Novelist, Tota Singh Dina, Environmentalist & Journalist, Jasleen Garcha, CEO, Arjan Vir Foundation, Alaap Sikander, Singer/Guitarist/Audio Engineer/Music Producer,  Jassi Sangha, Writer/Director/Solo Traveler, Shivali Tuli, Plus Size Model/Actor, Satinder Kaur, Founder of Fettle Fitness Hub/Fitness Coach, Dev Prashad, President, HVM Convent School, Amita Puniani, Director of RABS, and Prabhjot Kaur, CEO Anmolpreet Food Products shared their life inspiring stories with the audience gathered.
While sharing her story, Amita Puniani, said, "Even if you have no money, support, degree and courage to succeed but you must have a dream in your eyes. The same dream would take you to the destination even if it was on fire. Then the same success forces many who oppose you to support you."
HarKirat Kaur Chahal shared that how the Indian and Canadian Guru-Chela tradition are different to each other while teaching in a country like Canada, Canadian approach to a third gender and exile in that country connected her  to word formation as poetry, stories then to novels. Alaap Sikander requested the people while sharing his life to break the illusion that star kids are extra ordinary or they do not have challenges in life. Although he was born as the son of Sardool Sikander and Amar Noorie, his mother taught him to work day and night in Canada and also gave him experience of village life so that he could understand the value of success.
On this occasion, Charanjit Singh Channi, Chancellor, Manbir Singh, Managing Director and Dr. Harsh Sadawarti, Vice Chancellor, honored the guests.
CTU Managing Director Manbir Singh thanked the speakers for sharing their inspirational stories and also extended support in any area whenever required.