10 Indian Cities With Incredible Christmas Celebrations!
Author(s): City Air NewsGoa: Goa is swamped with people from all castes and creeds year long, owing to the large number of Christians locals christmas with celebrated with much joy and happiness. Locals celebrate christmas by decorating...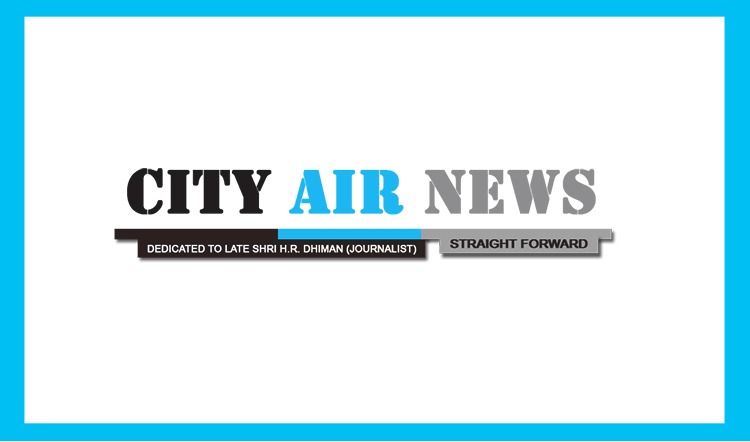 Goa: Goa is swamped with people from all castes and creeds year long, owing to the large number of Christians locals christmas with celebrated with much joy and happiness. Locals celebrate christmas by decorating their homes and offering prayers at the local churches.
HolidayIQ traveller Tripathi shares, "Goa is just awesome place. One should visit it once in a year. The clubs and the beaches are just awesome here. And the cruise ride is good to enjoy for children. Churches there are just superb, water sport which we have here I haven't seen at any other place."
Mumbai: Mumbai has a vast number of churches frequented by the large communities of Christians residing in the city of dreams. During christmas these churches organise midnight masses.
HolidayIQ traveller Bijal Patel from Ahmedabad shares, "Mumbai was awesome. Being there over Christmas with friends was a great experience."  
Kerala: Streets in Kerala are decorated to mark the awaiting christmas and brighten up the mood. The churches organise midnight masses and reenact Lord Jesus's birth scene, carol singing and more.  
HolidayIQ traveller Sudhakar M from Pondicherry shares, "Cochin comes life on the Christmas Eve. The fort kochi beach is all illuminated and decorated. Various carnival events are scheduled for this week of December. Some of them include: dance show, rock show, angling competition, burning of big Santa Claus, etc."
Pondicherry:  The influence of French culture and the presence of large population of Christmas becomes evident during the christmas celebration in Pondicherry. Churches like "Church of Our Lady of Immaculate Conception" and "Basilica of the Sacred Heart of Jesus" are not to be missed during christmas.
HolidayIQ traveller Sidhartha Patra shares, "The place, though has its charm of the old world, was bustling with lots of vacationers. It had many a places to visit and keep us busy for 2 days but what was disappointing was lack of beaches. Shacks of Goa were sorely missed, and not enough places to relax under a shade and enjoy the breeze on the beach while sipping your favorite drink."
Bangalore:  The IT capital of India looks like a newlywed bride with an unmistakable joy of all the christmas lights and the festive mood in the air. Churches like St. Mary's Basilica and Christian Fellowship Church arrange midnight masses. The St Patrick's Church on Brigade Road celebrates Christmas with great pomp and show. It is a sight to behold on Christmas Eve. The church has a 200-foot circular crib that visually conveys the story of Christmas.
HolidayIQ Traveller Naveen Joshi says, "It was a good experience! I visited Bangalore during Christmas. The weather was very cool and the entire city; malls, shops and Brigade Road was decorated and illuminated."
Shillong: The Cathedral Church in Shillong is among the oldest churches in North East India and at the advent of Christmas people from all over the world rush to attend their midnight masses. The whole town is decorated in the spirit of the festival.
HolidayIQ traveller Subhasree Banerjee from Pune shares, "In November 2006, I undertook a bus journey through Meghalaya- the 'Land of the Clouds'. Shillong, the capital of Meghalaya, is truly the Queen of the North East- idyllic British style cottages, neat winding streets, smartly dressed hospitable people and the most wonderful weather...that makes you want to jump out of the bus, take a stroll, have hot coffee and sweet jam buns from the many bakeries lining the streets and when no one is looking, do a little jig. Shillong still remains one of the most favourite places for people to take a short break and be completely rejuvenated. Shillong has many places to stay depending on budget through advance booking is strongly advised, especially during Christmas."
Daman And Diu: Because of the huge Portuguese influence, the whole union territory of Daman and Diu joins in to celebrate the birth of Christ. The quient union territory becomes lively and bright during Christmas.
HolidayIQ traveller Viru Wa from Mumbai shares, "We found the food in Daman very tasty in whichever restaurants we tried. As it was Christmas time so all the restaurants were decorated."
Kolkata:  The vibrant and joyful reaches another high during Christmas, the air is filled with an air of festivity and an aroma of fruit cake and pastries. The park street is where the party starts in Kolkata in Christmas.
HolidayIQ traveller Arnab Deka from Bangalore shares, "The Christmas celebration at Kolkata was full of fun with the illumination at the Park Street and going through it makes you forget the hectic life we have."
Manali: Celebrate a true white christmas with real snow in Manali, also you get a chance to enjoy skiing and making a snowman.
HolidayIQ traveller Anand Desai from Mumbai shares, "As the title says, a worthy place to visit in December. A picture perfect destination. My visit was in late December (Christmas week). It was none other than heaven. Perfect icy white mountain, -9deg. temperature at night. Perfect for my kind of snap-seeker, nature-lover and solemn like person."
Delhi: Delhi comes alive during festive seasons, the party capital of India gears up with numerous parties, shimmering lights and theme parties. Most of the Churches in town organize midnight masses for the communities.
HolidayIQ traveller Neha Singh from Jodhpur shares, "In 2010, I visited Delhi for the first time and since that year I and my friends love to visit Delhi every year. Sometimes once in a year and sometimes twice. Heritage like Lal quila, Qutub Minar, India Gate, Jama masjid, lotus temple are some of the finest places to visit in Delhi. We usually stay at one of the best and renowned hotel of old Delhi Bombay orient at Jama Masjid gali no. 1 opp. Karim's."
Date:
Thursday, December 24, 2015