UK based FAB and CGC Landran to collaborate for promoting innovation and start-up culture
Author(s): City Air NewsDelegates during the interactive session. Federation of Asian Businesses (FAB), United Kingdom (UK) and Chandigarh Group of Colleges (CGC) Landran will be collaborating to promote innovation, start-up culture, entrepreneurship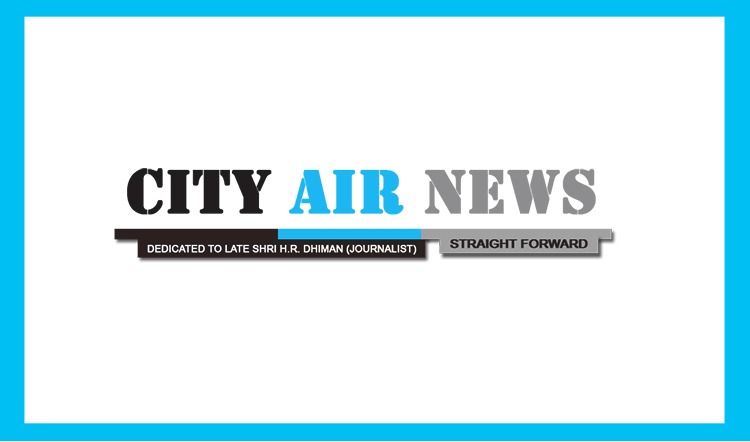 Federation of Asian Businesses (FAB), United Kingdom (UK) and Chandigarh Group of Colleges (CGC) Landran will be collaborating to promote innovation, start-up culture, entrepreneurship and women empowerment in the country. Businesses and academic institutions from the UK involved in different areas of research and innovation will be a part of this partnership. In this relation, representatives from the British High Commission accompanied by the FAB delegation paid a visit to CGC Landran.
The 09 member delegation included Madhuchhanda Mishra, Prosperity & Knowledge Economy Adviser, British Deputy High Commission Chandigarh, Paula Grizzard, Director, Women in Business Network, UK, Mabir Kaur, Jasvir Kaur, Women in Business Network, UK, Sharon K Jandu, representative, FAB, Professor Nigel Garrow, Sheffield Hallam University, International, Accreditation and Launch Pad, Dr Kaushik Pandya, Sheffield Hallam University, Senior Lecturer, Nigel French, Sound Leisure, Tom Anderson, Brimstone Enterprises/ Space projects, UK. The international delegation was welcomed by CGC's top management led by Satnam Singh Sandhu, Chairman, CGC Landran.
The delegates took a tour of CGC campus including the institution's Innovation & Entrepreneurship Development Center (IEDC), set up in association with Department of Science and Technology, a body of Government of India. The IEDC is actively helping entrepreneurial ventures pitched by CGC's students become commercially viable. The delegation appreciated IEDC's support to budding entrepreneurs at CGC. They also commended the bright and innovative start-up ideas pitched by the students. Till date, CGC has produced 100-plus entrepreneurs running their own successful ventures providing employment to hundreds. The members expressed their satisfaction and happiness on the visit and stated that both sides would soon initiate steps to formalize the partnership. The delegates appreciated the institution's infrastructure, quality of faculty and unrelenting focus on research, innovation and entrepreneurship.
Emphasizing the importance of women empowerment, Ms Paula Grizzard, Director Women in Business Network, UK said that it was imperative for more Indian women to enter the business world and start their own business ventures. She also impressed the need for government and businesses to take special measures in this direction.
Satnam Singh Sandhu, Chairman CGC Landran and Rashpal Singh Dhaliwal, President, CGC Landran said, "Promotion of entrepreneurship and start-up culture is imperative for the growth of the Indian economy. A report by Nasscom-ZINNOV says that Indian start-up ventures are set to grow 2.2 times to reach 10,500 start-ups by 2020 employing over 2,10,000 people. This indicates the need to not just create skilled professionals but also train them to be aggressive business leaders. CGC's IEDC has been set up to cater to this requirement. The innovation center continues to receive brilliant start-up ideas from students and helps them get funds to make them operational. We have had a very fruitful meeting with the UK delegation and we believe that this will open up avenues of growth in both academics and business development."