TTF 2016 Opens Today
Author(s): City Air NewsMr. Sanjiv Agarwal, Chairnan and CEO, Fairfest Media Ltd. (Founder and organiser TTF), inaugurated the show alongwith Mr. Akhtaruz Zaman Khan Kabir, CEO, Bangladesh Tourism Board and Dr. Li Quiango, Director, New...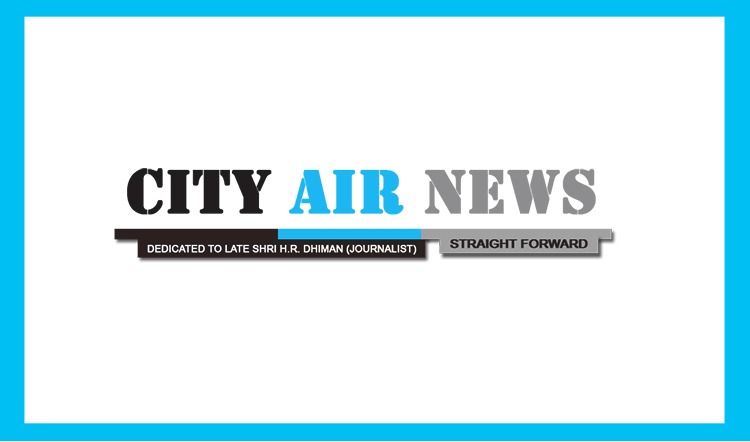 New Delhi, February 12, 2016: TTF New Delhi, part of India's largest travel fair network, opened today at the Thyagaraj Sports Complex.
The show features over 205 exhibitors from 25 states and 13 countries showcasing destinations and latest travel trends in the three-day exhibition.
Sustainability and Responsible Tourism is the theme of TTF 2016. A workshop on Responsible Tourism is being organised on the first day of the show in which participants will deliberate on the topic. Some of the specific concerns like how tourism could be more child and gender sensitive, alleviate poverty, reduce carbon footprint, promote protection of natural wonders and heritage will be discussed. Specific references and case studies on Responsible Tourism practices in India and other Asian countries will be presented.
Several state tourism boards, national tourist offices, hoteliers, airlines, tour operators and travel agents, online travel companies and other segments of travel industries have set up attractive pavilions and stalls at the TTF.
Visitors to the TTF can discuss business face-to-face with participants like Cox and Kings, Ethiopian Airlines, Global Odyssey, Kidzania, Lama Tours, L'Orient Travels, Southern Travels, South America Group, The Last Resort Adventure, and many more, among others.
TTF New Delhi marks the beginning of the TTF Series for the calendar year. Travel and tourism industry have been prioritised by the governments at the federal and central levels as a key economic driver. A positive outlook for the travel industry is expected in 2016. The announcement and expansion of Visa-on-Arrival have been received well by foreign tourists but structural problems like taxation on high-quality hotels have remained a constraint to outprice India in the International markets. Tax-breaks for the tourism sector are well deserved, but the legislative logjam has ensured that these have not been prioritised so far. The plans for modernisation of the Railway system and recent decrease in airfares augur well for the industry.
Delhi, the host city of TTF 2016, is a top destination in terms of attracting foreign tourists in India, accounting for more than 10% of all arrivals. It is also an attractive destination in itself and serves as a gateway to highly popular tourist places in India, for domestic Indian and foreign tourists alike.TTF Delhi is strategically timed when the advance buying and selling of travel products start before the peak summer season.
It is a lively marketplace where buyers and sellers of destinations from India and abroad meet face to face. The first day of the show is reserved for travel trade. Entry to the show is free and open for all in the evening of Saturday (after 3 PM) and all day on Sunday.
Travel & Tourism Fair, popularly known as TTF is organised in 10 major cities of India, every year. It is the oldest and the largest travel show network in India, now in its 27th year of inception.
Fairfest Media, the organisers of TTF, is the leading travel media company in India. It's OTM Mumbai from 18 to 20 February is adjudged India's biggest travel show, with more than 1,100 exhibitors from more than 50 countries.
Date:
Friday, February 12, 2016