Punishment of male offenders against women not our aim: Swati Lakra
Author(s): City Air NewsSwati Lakra seen addressing at the inauguraiton of StyleTatva. Hyderabad, August 10, 2019: Our motive is not to punish those men who make offences against women. Our main aim is to bring a behavioural change in...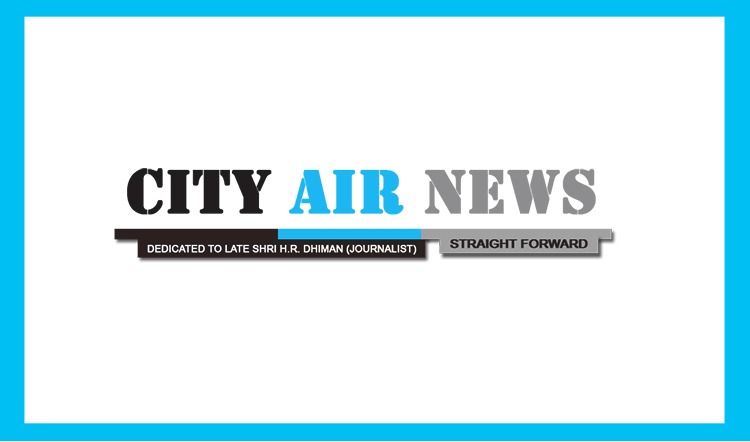 Hyderabad, August 10, 2019: Our motive is not to punish those men who make offences against women. Our main aim is to bring a behavioural change in them said Swati Lakra, Inspector General of Police (Women's Safety),I/C SHE Teams & Bharosa Centers, Government of Telangana.
She was addressing the gathering at StyleTatva, the biggest fashion and lifestyle exhibition considered as the Bahubali of all Fashion and Lifestyle Exhibitions in the city.
Spread over 45000sft area, StyleTatva had 200 stalls where women entrepreneurs came from across country from 11 states showcasing 150 brands. It is an exhibition to showcase their skills and products.
Swati Lakra was the Guest of Honour at the StyleTatva, a flagship event of FICCI Ladies Organisation(FLO), Hyderabad Chapter and she inaugurated it together with Harjinder Kaur Talwar, National President, FLO and Sona Chatwani, Chairperson of FLO and Shilpa Datla, Chairperson, YFLO.
This is an exhibition of a difference off all the exhibitions I have seen and visited Swati Lakra said. It is an exhibition for a cause. And it is a very big exhibition. I am told that there is a mens' lounge, which I have not heard before she added.
Women in Telangana State are in safe hands. SHE TEAM protects them while at home, on work on office, on the go on roads. It is our job to ensure their safety. Because 49% of our population is women, she added.
When we founded SHE TEAM in 2014, 80% of offenders were minors. That is when we took the help of Psychologists and counseled them. Post this initiative we found that the crime rate has come down to 20%. That is why it is very important to bring behavioural changes through counseling rather than punishing, she said.
Speaking on the occasion s. Harjinder Kaur Talwar National President, FLO said, women are half our population. Women comprise 71% of agriculture work force. Yet they don't own even a small portion of agriculture land. As as National President of FLO seriously working on this issue. We have approached Union Government to make amendments to Revenue Act to felicitate women to own agriculture land. Once they own, it is very easy for them to procure loans she said. Union Government has responded favourable. Now we have to pursue the matter with state governments she said. This year our focus is on Agriculture. We have announced many initiatives towards the same, she informed.
Harijinder Kaur recalled her affiliation with Hyderabad. It was here in 1996 I began my karma journey of FLO. I lived here in Hyderabad for 12 long years she said. FLO Hyderabad is one of the two biggest chapters in India to have members above 650 she said. FLO and it's initiatve StyleTatwa provides huge opportunity to women entrepreneurs she said.
The two day StyleTatva is our annual signature event. FLO will work with Tribals near Tandur on one year project on Custard Apple Farming and Storage said Sona Chatwani, Chairperson of FLO Hyderabad. Sona termed the event as historic as unlike others it is organised by an industrial body unlike others and the proceeds will be utilized for a purpose.
The maiden edition has an industry specific pavilions and a pavilion of FLO assisted entrepreneurs Sona added. This exhibition features Pickle makers of erstwhile toddy and gudumba sellers from Dhoolpet. These members were trained by FLO members in various modes of pickle making and they are today slowly, but steadily, moving towards self-sufficiency. FLO through StyleTatva is also connecting them to potential buyers on a regular basis informed Sona Chatwani, Chairperson, FLO Hyderabad.
Another story of human spirit is that of little Chandana Srinath. She is the youngest entrepreneur exhibiting at StyleTatva. The daughter of a master weaver of Pochampally Ikkat, the 16-year old, took up the reins of the household after her father's sudden demise. The class XI student continues to run the looms, and with the help of her mother and uncle, has kept the great tradition alive. FLO StyleTatva has sponsored her stall in the FLO-assisted entrepreneur's pavilion.
FICCI FLO Hyderabad's Agriculture initiative committee in line with its national initiative will work with Tribals near Tandur for Custard Apple Farming and Storage. Custard Apples have very short shelf life. We will help farmers produce these fruits and make them available all through the year informed Sona. We will be working on this project for an year, Sona added.
We are also encouraging women in beehive rearing. One of our members has come forward to help us take up this project including making available some 3 acre land for the project, Sona Chatwani added.
Some of the exhibitors of StyleTatwa include Amrapali, Darpan Furnishings, Ranka Fashion Collection, She Teams and others.
FLO has made a special attempt to include a pavilion for beauty, wellness and health.
It has been designed as an interactive venue for pan-India FLO members - both as participants and guests. Through FLO StyleTatva, FLO planned to realizing an integral part of its mission i.e. empowering women by supporting their 'enterprise' quotient. Being a non-profit initiative, part of the proceeds from FLO StyleTatva will also be channeled to select projects empowering women," said Sona Chatwani, Chairperson of FLO Hyderabad Chapter, 2019-20.
FLO has 16 Chapters across India and 10,000 members. Fifty stalls have come from FLO members.
FLO StyleTatva is hosting entrepreneurs in the categories of Fashion & Accessories, Lifestyle & Home Décor Products, Art & Crafts and Food. A special category of FLO-assisted entrepreneurs is also retailing their products, which is a matter of pride for the Organisation, Sona added.
"FLO StyleTatva, with its exclusively designated pavilions and curation by industry experts, easily stands out as the most vibrant fashion and lifestyle exhibition ever seen in the City. The exhibition offers myriad business opportunities for participant to promote their product lines, enhance brand awareness and reaffirm their brand equity amongst a very niche segment of customers," said Usha Manne, Convenor, FLO StyleTatva.
FLO StyleTatva will be an annual event here on, and is slated to be an elegant, well-respected marketplace where innovation meets appreciation meets business opportunities informed Sona Chatwani.
"This exhibition is a perfect example of FLO's dedication to sharing and empowering, added Sona Chatwani. "As we continue with the global discussion on equal opportunities for women, FLO, through highly inclusive initiatives such as FLO StyleTatva, provides a compelling narrative of empowerment, acknowledgment and business success.
FLO StyleTatva is an ideal platform to foster B2B opportunities, Sona added
22 young entrepreneurs are showcasing their products at the FLO StyleTatva
Date:
Saturday, August 10, 2019