OPINION: Cast(e) the net wide, you'll catch trouble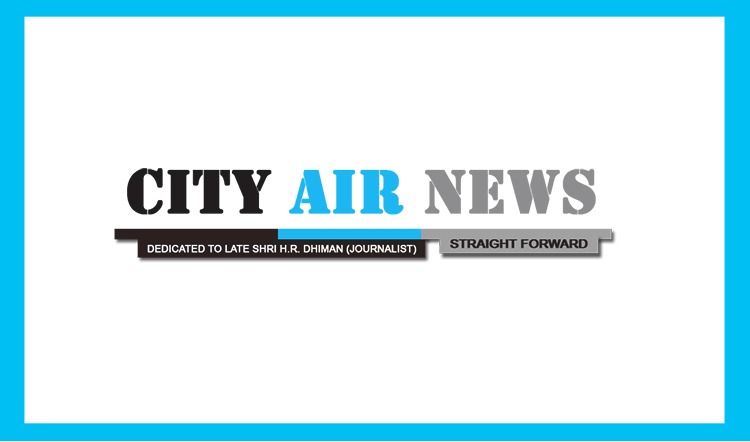 The UPA Government is making a big mistake by seeking to amend the Constitution and provide for reservation to SC/ST even in promotions in Government jobs. It'll divide society like never before.
Whenever something goes wrong in the country, be it the 2G Spectrum scam or the Commonwealth Games loot or the Adarsh Housing Society scandal, the fall guy is always 'coalition dharma'. This is puzzling. After all, where is the dharma when some adharma is being done? The first priority of the Government is to keep the applecart of coalition from turning over, so that the regime may stay in office, as long as possible. Good governance and the interest of the nation can be set aside.
It is against this backdrop that the Congress-led UPA's recent decision to give in to the demands of some vociferous parties and amend the Constitution to allow for reservation for SCs and STs in promotion in Government jobs must be seen. Despite the fact that there is poverty within every caste, yet reservations are provided on the basis of caste and community and not on the lack of financial well-being. In other words, reservation based on caste tantamounts to reverse discrimination against meritorious and well-qualified sections of the people. Unfortunately, in India, the focus is on caste discrimination rather than in pushing for affirmative action.
Reservation in Government jobs is a tricky issue but it has been fully exploited since 1990 by politicians. Before even the Bill to amend the Constitution has been introduced in Parliament, some Muslim leaders have already demanded reservation for their community in Government jobs. It is surprising that no politician or political party has demanded an audit of the Government bureaucracy and how it has failed to deliver. Nor is there discussion on whether reservations would be the death knell for merit.
However, if high quality education were made universally available in this country, there would be no need for reservation. A Union Government scheme called the Sarva Shiksha Abhiyan requires that no student should be failed at any cost, till the 10th standard.
An official report on Government schools says that, of the total number of teachers employed in schools in India, 1.2 per cent do not have adequate educational qualifications. An additional 6,52,310 teachers (about 34.2 per cent) do not have matriculation certificates. These teachers are employed in primary, middle and secondary sections. Another 7,34,358 teachers (38.4 per cent) have the passed matriculation examination only, but only 3,03,037 teachers
(15.9 per cent) have graduate and post-graduate qualifications.
In other words, the bulk of teachers in Government schools (about 73.8 per cent of the total teacher population) are either just matriculates or have not even achieved that level of academic study. Of the teachers engaged in primary sections, 93 per cent are below matric or are matriculates. Of the teachers employed in middle school sections, 62.8 per cent are either below matric (but middle pass) or matric. The corresponding percentage in secondary sections is 9.1. Mass copying and fake educational certificates phenomena are matters for another story altogether. Teacher absenteeism ranges from 25 per cent to 42 per cent in different States.
By agreeing to the proposal of a constitutional amendment to allow for promotion in Government jobs, the Government has tied itself in knots. First of all, the reservation provision, when it was first introduced by Parliament, was to last only for 10 years. But now it has been in effect for more than 60 years, and is still going strong.
Now, since the Government has got busy playing the appeasement game, the onus is upon the judiciary to do the right thing. When the Government of Rajasthan capitulated and agreed to a five per cent reservation for Gujjars, the High Court had stayed the decision. Nothing happened to the politicians but the protesters blocked the rail lines and the roads connecting Rajasthan to the rest of the country for weeks, causing tremendous hardships to commuters.
I myself have been a victim of such agitations. A six-hour-long train journey from Ferozpur in Punjab took me 26 hours because the train was passing through Haryana, where, like the Gujjars, the Jats wanted reservation in Government jobs. The sufferer in all of this is the common man.
The Supreme Court had held in the M Nagraj case, "Reservation has to be used in a limited sense otherwise it will perpetuate casteism in the country…if the creamy layer among backward classes were given some benefits as backward classes, it will amount to equals being treated as unequals." It clarified that any law that fails to take this principle into account would go against the principle of equality of opportunity and it would be unconstitutional.
The same view was expressed by former Prime Minister Jawaharlal Nehru in his letter to all the Chief Ministers on June 27, 1961. It is worthwhile to quote some portions of it: "Narrow, cynical, sectional calculations are what propel our politicians today. There was a time when everything was judged by one Talisman alone: The interest of the nation as a whole…I have referred above to efficiency and to our getting out of the traditional rut. This necessitates our getting out of the old habit of reservations and particular privilege being given to this caste or that group. It is true that we are tied up with certain rules and conventions about helping the SC/STs. They deserve help, but even so I dislike any kind of reservation, more particularly in services. I react strongly against anything which leads to inefficiency and second-rate standards. I want my country to be a first-class country in everything. The moment we encourage the second-rate, we are lost…The only real way to help a backward group is to give opportunities for good education. That includes technical education, which is becoming more and more important. Everything else is provision of some kind of crutches, which do not add to the strength or health of the body."
The Government of the day should realise that by going against Nehru's sagacity, it will be putting itself into the fire from the frying pan. The Congress-led UPA should do what is right for the country as a whole and not what suits a particular section of the society. It should take steps to keep the country united, rather than divide it on caste and such other parochial lines.
Most politicians also realise that vote-bank politics of this nature is dangerous for the country. It is time for sane people to come together to make sure that the needs, interests and aspirations of the country come before demands made on behalf of caste, creed and religion.