NEWS, MEDIA & PUBLICATIONS::ONLINE NEWSPAPERS-An alternative to traditional newspapers
Author(s): Harish K. MongaIn the developing world online publishers are drawing large amounts of traffic and reaping the rewards of online publishing. Gone are the days when we have to wait for the hard copy of newspaper or to go the stall...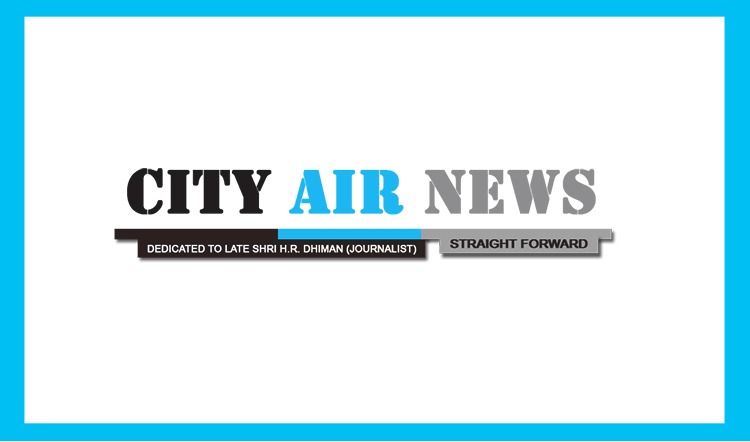 In the developing world online publishers are drawing large amounts of traffic and reaping the rewards of online publishing.
Gone are the days when we have to wait for the hard copy of newspaper or to go the stall or library to read the newspapers.  Now with the click of the mouse, not only the latest rather breaking news is on the screen.
Whether you want to watch latest updates on any news in any part on the planet, online news papers instantly updates you with every bit of latest breaking news across the globe. In the present era, there is a growing enthusiasm for online news papers. There are many benefits of utilising online news papers for your daily doses of news.
It is very easy to utilise online news papers for latest breaking news. Presently, when people are keen to use many different digital devices, it is easy to browse internet by the means of such devices.  Nowadays, most of the people utilise different digital devices such as  iPhones, smart phones, i Pods, laptops, desktops and lot more to surf  the net. You can use your smart devices, anywhere and anytime, to get updates on latest breaking news.
Online news papers have also been proved to be a much cost effective alternative to traditional news papers. By going online, you can  access many different news papers as well as TV news channels. By  paying monthly for your internet connection, you can access news from  many different sources. You can browse for national as well as regional news sites to get your daily doses of news.
These news papers provide live updates on all important events. When  there is any kind of emergency in the country or you are seeking for  latest updates on any important event such as Cricket, Olympics etc,  internet shares the latest information within shortest span of time.  It is one of the most amazing sources of staying updated with the  latest breaking news.
This way, online news papers become your better news sharing companions. They easily, instantly and cost effectively share information on all latest national and international events.
Reading newspaper print has a lower impact on global warming than  reading online, according to one of the world's leading paper-makers,  because the impact of powering computers allegedly outweighs the  impact of creating newsprint.
Online Newspaper is an on line community of authors and writers who are serious about sharing their knowledge and information with each other, over the on line articles database.
The great variety of quality articles covering numerous topics open to any registered/un-registered user and can be used for numerous purposes, from on line newsletters to general interest sources.
The online website is helpful to the customers and authors as well –  the readers can find the information and facts they want to have, and  the writers will benefit from better internet visibility and increased  internet people to their on line articles.
One of the primary goals of the community is to help make every piece  of information as conveniently accessible and easy to use as it  possibly can. In an effort to provide the interested readers with the  most effective service, the online website passes through continuous  improvement and innovation.
Online site welcomes all driven and gifted writers to impart their resources with our visitors and each other in a mutually beneficial way. Moreover, all the authors who want to use our website to share their articles to present all their authored work in an instructive  and concise way that can make a favorable impact on the viewers.
All of the posted posts are evaluated by certified experienced editors  to ensure good quality and readability of all written material. Each  and every author has a right to incorporate some brief details about  himself, his work and his particular site, hence improving his  publicity and getting greater traffic to his own postings.
The oldest example of an online newspaper or in this case a weekly summary over the weekend's news is the Weekend City Press Review, set  up in 1991 this was a pioneer in the online market.
The true online only paper is a paper that does not have any hard copy connections. There are some newspapers which are predominantly an online newspaper, but also provide limited hard copy publishing.
By the late 1990s, the availability of news via 24-hour television channels and then the Internet posed an ongoing challenge to the business model of most newspapers in developed countries. Paid circulation has declined, while advertising revenue, which makes up  the bulk of most newspapers' income, has been shifting from print to  
the new media, resulting in a general decline in profits. Many newspapers around the world launched online editions in an attempt to follow or stay ahead of their audience.
However, in the rest of the world, cheaper printing and distribution, increased literacy, the growing middle class and other factors have  more than compensated for the emergence of electronic media and  newspapers continue to grow.
On April 10, 1995, The American Reported became the first daily  newspaper, with its own paid reporters around the world and all- original content, to start on the Internet. The editor-in-chief and  founder is Joe Shea.  The site is owned by 400 journalists.
The future of newspapers in countries with easy internet access has  been widely debated as the industry has faced down soaring newsprint  prices, slumping ad sales, the loss of much classified advertising and  precipitous drops in circulation.
Virtually all printed newspapers have online editions. The development  of electronic newspapers, will very soon be supplementing hard-copy  printed papers via electronic paper.
The strength of India's print press is, however, in part down to the weakness of its online offerings. This is hardly surprising. For all  the country's vaunted IT prowess, only 6.9% of Indians regularly surf  the web. Apart from a smattering of web-exclusive news, newspaper websites tend to be a photocopy of print editions. They are dependent  on wire services like PTI, Reuters, and the like, to fill online  column inches. Most regional and vernacular newspaper websites are infamous for shoddy user interfaces and broken links.
However, there is a need to maintain 24x7 power supply and connectivity to make the online newspaper more popular in future.
(Reactions to this copy may be sent to [email protected])