Men are flaunting jewellery like never before: says Rishi, a Jeweller
Author(s): City Air NewsSeen Mukesh Mahta, Rishi Mehta and Shreedi Chowdary and other socialies at the inauguration of Diva Galleria, a two day jewellery exhibition organised by Diva Jewellers. photo: city air news Hyderabad, August 28,...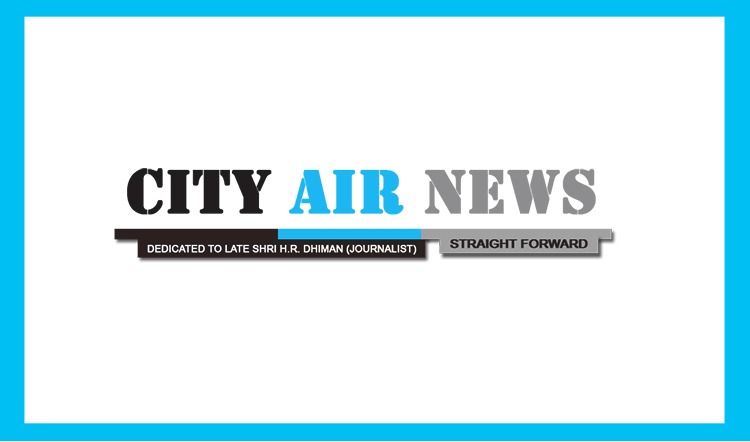 Hyderabad, August 28, 2016: Diva Jewels which is reviving the tradition of 'Family Jewellry Is organizing Diva Galleria – Personalize Your Jewel Experience, a Jewelry Exhibition, featuring an Exclusive Limited Pieces of Diamonds, Gold and Jadav Jewelry here in city at Hotel Taj Krishna on August 27th and 28th.
The Exhibition was formally inaugurated Saturday by Shreedevi Chowdary, a socialite and others. The Exhibition is showcasing 500 pieces of unique and customized jewelry ranging from Rs 20,000/- to Rs 1 crore informed Rishi Mehta while speaking to the media.
Traditionally it is believed that women only flaunt with jewellery. But, things are changing. Even men too are flaunting jewellery. The modern days have brought in an appreciation of jewelry including Gold Buttons, Sherewani Buttons, Matching Sherwani Buttons, Cufflinks, Diamond Studded Belts, Pens informed Rishi. Diva Galleria is showcasing lot of men's jewelry, he said.
More and more men now adorn themselves with jewellery, he informed. Diva Galleria is showcasing some of the diamond studded belts which range from Rs 50,000 to five lakhs and other men's jewelry, he informed.
Men are flaunting jewellery like never before. They are moving away from traditional jewellery--watches, rings to cufflinks, tie-pins, diamond studded belts, golden pens, bracelets and unusual gemstones informed Rishi.
Men look for simple jewellery. They don't like flashy and loud jewellery. They prefer mat finish. They don't like glossy finish. Finish makes the difference in men's jewellery informed Rishi.
The exhibition has an exclusive station for Men's Jewelry. Experience is the brand. The exhibition offers personalised Jewellery Experience. Another highlight of the exhibition is customer can sit and design the jewellery of his/her choice.
A selfie studio will give an opportunity to wear, flaunt and photographed with the jewellery you wish you bought, but not.
Spot cleaning and polishing of jewellery is done free of cost, says Rishi. A new Bridal Collection for the season 2016-17 is launched in the exhibition. All these are being done just to revive age old family tradition of "Family Jeweler" says Rishi, who is traditional yet modern.
Interacting with media, Rishi Mehta, whose family made a conscious effort to remain family jewellers disclosed that they have been in forefront of reviving the tradition of family jeweller. Their clients include some of the top notch people of the society.
This family jeweller has been competing with machine-made jewellers and going strong too.
India is home to 22,000 tonnes of gold which reflects Indians love for yellow metal. But, still our per capita consumption of gold is just 0.7 grams, far less compared to the west, and it is half that of the US and one third of the Middle East according to World Gold Council(WGC). There are three lakh plus jewelers selling jewelry. These jewelers have taken away livelihood of the goldsmiths or family jewelers.
Hyderabad city alone is said to have 5 lakh gold 'karigars'. Despite being backbone of the glittering gold market, these highly skilled but illiterate karigars mostly work with traditional jewellery retail stores. So they are not available for common people.
Goldsmiths or family jewellers are metalworkers they specializes in working with gold and other precious metals. They are skilled in forming metal through filing, soldering, sawing, forging, casting, and polishing metal. Traditionally, these skills had been passed along through apprenticeships. Now jewellery arts schools have sprang up specializing solely in teaching the art and a multitude of skills.
Ever since the developments in the post-liberalisation era, the customer tastes have contributed to the eclipse of the traditional goldsmiths from the cities. Hundreds of goldsmiths have gone out of their occupation and the few who remained are reluctant to change are fighting a losing battle. The rising prices of precious metals have also curtailed the making of items to a large degree.
But, Diva Jewels under the leadership of Father and Son duo Mukesh and Rishi Mehta, made it a conscious effort to remain as family jewellers and going strong now. The duo are so known that their clientele who comprise of some of the well known industry figures from various industries in Mumbai as well as in Hyderabad speak volumes about them.
You can trust family jeweller. You have known them for many years and can always rely on their expertise and shared traditional values., says Rishi. May their tribe increase.