Mahindra Maxximo clocks 35 Km/lt in Maxximo C2CRDe Mileage Rally
Author(s): City Air NewsLudhiana, September 22, 2012: Mahindra & Mahindra Ltd. (M&M Ltd.), India's leading SUV manufacturer,today organised the 'Maxximo C2CRDe Mileage Rally', a unique customer centric initiative aimed at highlighting...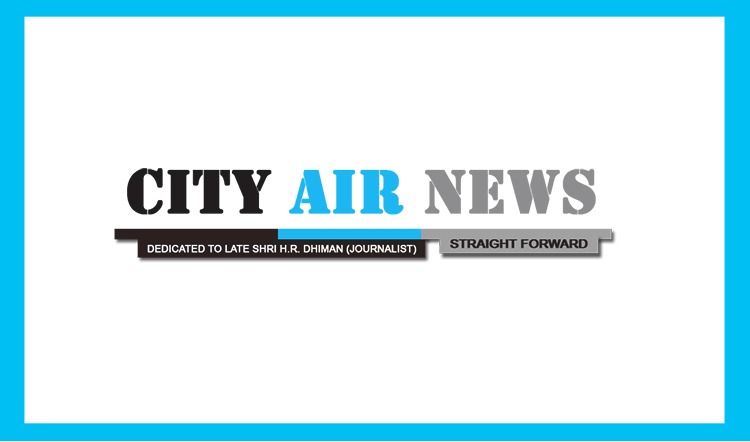 Ludhiana, September 22, 2012: Mahindra & Mahindra Ltd. (M&M Ltd.), India's leading SUV manufacturer,today organised the 'Maxximo C2CRDe Mileage Rally', a unique customer centric initiative aimed at highlighting the vehicle's class leading fuel economy.
This mileage test was done for Maxximo owners in Ludhiana.
Having clocked a record mileage of 35 km/litre, the event took the city by storm.
40 Maxximo owners assembled at Mohini Resorts, Chandigarh Road, Ludhiana.
A briefing session preceded the event where details of the pre-decided route were shared with participants alongwith other rules of the game. All the drivers were given a route map for navigation and all vehicles had to compulsorily fill up their tanks with the same quality diesel which was sealed to prevent any tampering, before they were flagged-off.
In fact, the fuel was filled in the presence of neutral marshals to prevent any misreporting of mileage figures.
The rally covered a distance of over 40 km in the city of Ludhiana with the vehicles passing through Jamalpur, Focal Point, Kohara, Lalton, before returning to the starting point, where the amount of diesel consumed was measured and mileage was determined.
All participants were made to carry the same load of 850 kg.
All participants showed great enthusiasm during the event. The winning vehicle clocked an average of 35 km/litre. 
Vijay Kumaralways knew that his Maxximo afforded the best mileage amongst all mini trucks but the mileage rally result was a very pleasant surprise for him, thereby reaffirming that his purchase of the Maxximo was a smart decision. The next highest mileage recorded was of Hari Shankar (34 Kmpl) and Manjeet Singh (33.5 Kmpl).
Commenting on the Maxximo C2CRDe Mileage Rally, Vivek Nayer, Senior Vice President, Marketing, Automotive Sector, M&M Ltd., said, "The Maxximo's success since its launch in early 2010 reflects the owner's satisfaction with the product, especially its fuel efficiency. This mileage challenge is one of our unique customer-centric initiatives to ensure direct interaction with the Maxximo owners and helps them mingle with other happy owners and understand the Maxximo experience better."
Maxximo, Mahindra's world-class offering in the mini-truck segment which was launched in October 2010, has already made successful in-roads into a highly competitive market.
With advanced technology at its core, the Maxximo has lived up to its promise of more and maximum by enabling its owner to earn more while rewarding him with car-like comforts and safety. Its futuristic and stylish front-look has helped the Maxximo to be in good stead in a commercial vehicle segment. One of the key reasons for its strong acceptance amongst a growing number of customers is the game-changing 2-cylinder C2CRDe engine with DOHC technology and 4 valves per cylinder. Customers have appreciated the C2CRDe engine not only for its best-in-class power of 25HP but also for its class-leading fuel economy of 20 Kmpl.
The Mahindra Group focuses on enabling people to rise. Mahindra operates in the key industries that drive economic growth, enjoying a leadership position in tractors, utility vehicles, information technology and vacation ownership. Mahindra has a presence in the automotive industry, agribusiness, aerospace, components, consulting services, defence, energy, financial services, industrial equipment, logistics, real estate, retail, steel and two wheelers. 
A USD 15.4 billion multinational group based in Mumbai, India, Mahindra employs more than 144,000 people in over 100 countries.
In 2011, Mahindra featured on the Forbes Global 2000 list, a listing of the biggest and most powerful listed companies in the world. Dun & Bradstreet also ranked Mahindra at No. 1 in the automobile sector in its list of India's Top 500 Companies. In 2010, Mahindra featured in the Credit Suisse Great Brands of Tomorrow.
In 2011, Mahindra acquired a majority stake in Korea's SsangYong Motor Company.
Date:
Saturday, September 22, 2012