LUDHIANA SPECIAL: NEED TO PROTECT FOREST COVER
Author(s): City Air NewsAn overview of Ludhiana city. Ludhiana,  August 18, 2012: Efforts are on to increase forest cover in Ludhiana district, so that people may get a sigh of relief from air pollution. Besides, increase in forestry will...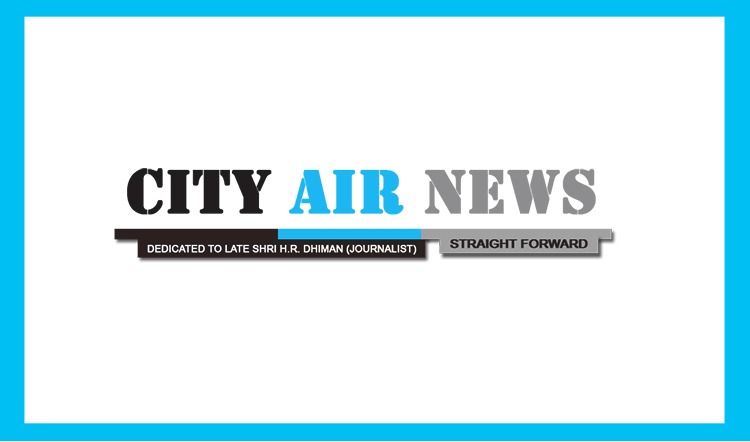 Ludhiana,  August 18, 2012: Efforts are on to increase forest cover in Ludhiana district, so that people may get a sigh of relief from air pollution.
Besides, increase in forestry will prove a boon for birds that are migrating to other places because of one or another reason.
Interestingly, the area under forest cover has not been increased over the period. It is almost the same across district. Now, the authorities concerned and even the state government seem to be concerned to increase the area under forest cover.
Enquiries reveal that of the total 3,26,700 hectares area in the district of Ludhiana, merely 10,000 hectares (3.06 per cent) area is under forest cover.
Five forest ranges comprising of Mattewara , Ludhiana, Jagraon, Samrala and Doraha have a total 10 nurseries comprising of Qadian, Badowal, Jangiana, Aligarh, Sudhar, Samrala, Gahri, Doraha and Dhmot in district.
"We are making all out efforts to increase the forest cover in Ludhiana district by identifying more places in the future", said an official on being contact.
The forest authorities have a plan to plant saplings in premises of even police stations, police lines, community places such as dharamshala, janj ghar and shamlat, village ponds, schools, colleges and religious places.  
It is believed that this step will ultimately provide a sigh of relief to people across the district especially Ludhianvis residing in Ludhiana city, which is considered a polluted industrial city.
The local forest authorities are also making all out efforts to evacuate encroachments in lands belonging to the Department of Forests.  
Department of Forests is contemplating to plant saplings of different varieties after getting possession of these lands encroached upon by influential people.  Besides, the forest beat officers are being asked to go to villages falling in their respective beat areas to promote forestry with the help of the village-Sarpanches as an extension service.  The beat officers have been asked to ensure plantation of five units of Triveni (Pipal, Bohar and Neem) in every village.
Efforts are also on to get 20 acres of land at about 300-acres Ladowal Seed Farm of Punjab Agricultural University (PAU), Ludhiana for bringing this area under forestry. Enquiries reveal that nothing has been finalised in this regard. However, this proposal is in pipeline. It is believed that the proposal, if implemented, will give a major boost to forestation in the district.    
Forest officials are making constant efforts to plant fresh saplings during every monsoon season in Ludhiana district. The basic idea behind this practice is to to promote forestry. The target of planting saplings for this monsoon season is almost double than the previous season.
Enquiries reveal that 3.50 lakh saplings of different varieties were planted in the last monsoon season. A target of planting 7.50 lakh saplings has been fixed for this year's monsoon season.
However, the survival rate of planted saplings depends upon condition of the weather. If this survival rate varies between 65-70 per cent then it is considered as excellent. It is considered as very good if it varies between 50-65 per cent.
Even 15-20 per cent of saplings are to be replaced within first year of their plantation, enquiries reveal. About 10-15 per cent saplings are to be replaced in the second year of plantation followed by maintenance of all saplings in the third consecutive year.
It may be mentioned here that there exists a monitoring cell within the department to monitor survival rate of saplings planted during monsoon season. The department even gets service of agencies from outside for monitoring survival rate of saplings. It is believed that a plant requires proper maintenance for 4-5 years.
Menace of encroachments:
It is stated here that several acres of forest lands are under illegal possession in the district over the period.  Those who have encroached upon the lands are said to be influential ones.
Enquiries reveal that these encroachments are located at over two dozen places across the district. One of the major encroachments was at Kot Umra village. This village is located on bank of the Sutlej river. These encroachments were removed recently by the local forest authorities with the help of police assistance.
Further enquiries reveal that forest land measuring 197 acres was under illegal possession of about three dozen influential people of the area at Kot Umra village over the decade. It may be mentioned here that this huge chunk of land had been used for cultivation by the encroachers. Now, the forest authorities propose to convert this area into a land of trees.
Many cases are pending at different levels in connection with several other cases of encroachments on forest lands in the district, it is learnt.
Initiative by industrial houses:
Understanding their social responsibility towards the society, the industrial houses have started taking an initiative to develop these areas for the last about a couple of years.
Many industrial associations such as Industrial Development Council, Chamber of Industrial and Commercial Undertaking (CICU), United Cycle and Parts Manufacturers Association (UCPMA), Auto Parts manufacturers Association of India and Focal Pont Associations of different phases have started working on its own for planting maximum saplings.
Over the period the situation has gone worse, as around 30 parks and green belts in the Focal Point area have almost started giving deserted look in lack of greenery. The grown trees have either been axed or got damaged with one or other reason.
The most painful noticeable thing is that a few unknown industrial houses have started dumping fly ash in green belts and parks of focal point area here, resulting to which green belts and parks have been affected badly over the period.
Now, a few industrialists such as Hi-Bird Safari Group of Industries chairman-cum-managing director (CMD) RD Sharma, Manjit Singh Khalsa and Joga Singh, have taken an initiative to protect the green belts and parks from dumping of fly ash and other waste material in the recent past. Still, this menace exists to some extent.
The Focal Point Welfare Association (phase VII) have started developing forestry in green belts and parks falling within the area about a year ago.
It is mentioned here that there are parks that are even spread in one acres of land. A few industrial houses such as KJ Forging, Hi-Bird Cycles and Avon Cycles are taking initiatives to grow trees at abandoned public places such as green belts. Hi-Bird Cycles have grown around 250 trees in the last one year, enquiries reveal.
Development harming forestry?
The ongoing development is also harming forestry in the district. But, development is also required for growth. The government and even the authorities are trying to compensate loss rendered to forestry because of ongoing development projects.
Efforts to compensate loss:
Nearly 900 trees have been axed for widening the Ferozepur Road. The Rs. 40-crore project is still under progress by the Greater Ludhiana Area Development Authority (GLADA). The Department of Forests, Punjab and Union Ministry for Environment has given prior sanction for undertaking the project.
As per the details, the Union Ministry for Environment had categorically said the project would not go ahead until a land was provided to compensate for the axing of the trees by planting saplings on it. The environment ministry had given its nod after the state government completed the requisite guidelines.
A piece of land has been purchased in Gurdaspur district for developing it as a forest land in the future. As there was not available any big chunk of land for afforestation in and around Ludhiana therefore the land was bought in Gurdaspur district.
It is mentioned here that GLADA has purchased 32 acres of land in Gurdaspur district for developing it as a forest land in lieu of trees axed for widening of Ferozepur Road. This busy road joins the city with most parts of the Malwa region such as  Mullanpur, Jagraon, Moga, Bathinda, Ferozepur, Muktsar and Faridkot.
How many trees axed?
Likewise, about 40,000 trees were axed for clearing passage for the six-laning of national highway-1 from Jalandhar to Panipat. Enquiries reveal that axed trees were of different varieties including kikar, tahli, eucalyptus, amaltas, mulberry and gulmohar. Of these trees, most of the trees were about two decades old fully grown trees.
As per available information, the National Highway Authority of India (NHAI) has given funds to the Department of Forests, Punjab for carrying on plantations to compensate damage rendered to forest cover in Ludhiana and other parts of Punjab.
Importance of Trees:
Nobody can deny the importance of trees for human beings and even for wildlife. Nobody can think of existing without trees on this planet. Trees are important because these give clean air, oxygen and food. Trees even cool the lanes and the city, conserve energy, save water and prevent soil erosion. Besides, trees mark seasons.
Date:
Saturday, August 18, 2012