LG helps consumers stay connected and beat the photography bug with its varied range of smartphones
Author(s): City Air NewsIn today's world a picture means capturing a moment so that later one can see it in when they have time to themselves. It's a rushed, frenzied and cut throat atmosphere out there where people do not have the luxury...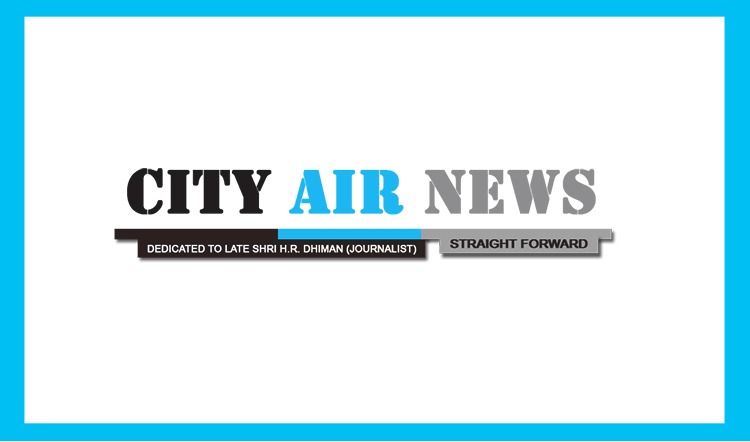 In today's world a picture means capturing a moment so that later one can see it in when they have time to themselves. It's a rushed, frenzied and cut throat atmosphere out there where people do not have the luxury of looking at the sunsets and beautiful rains. Where people are constantly missing important milestones in the lives of the people they love because of adherence to deadlines and heavy workload. Today it's all about access and connectivity and what one can accomplish with them. This is why the smartphone is considered to be a life-changing product.

Early on people used to walk about with portable cameras, stopping to take a picture, going through the pain staking process of getting these photos developed and framed. It was an entire process of capturing one moment and trying to preserve it. However it was terribly time consuming. Those who lived in different parts of the world would have to wait for days and months on an end till they received postcards and developed pictures of those events that had previously occurred.
As people of the 21st century we are so accustomed to using high efficiency products that will enable faster outcomes and engagement of people with each other in a speedy manner. The introduction of the smart phone was, thus, a revolutionary one. People were now connected 24/7 through calls, texting and various social media outlets. Thoughts, Ideas and opinions were flowing out of people and were challenged, accepted and commented about. The biggest achievement of the smart phone how it made taking and sharing important photos so easy. People from different regions began to share these photos through the different channels of connectivity that exist. An invisible boundary had been broken; people were taking pictures to share with family and friends, who could not be there on special occasions. Clients and Businesses were using this technology to communicate ideas in a faster manner. It is from this concept that the idea of a front facing camera was developed in a smart phone. Better photos were taken, the viral 'selfie' was invented, and people were able to understand the relevance of needing a smart phone.
Eventually video calling apps were also developed which brought connectivity to an entirely different level. These phones enabled people to talk and look at each other at convenient rates and times. Instant messaging and video calling are what relationships and businesses of the world thrive on. It is, therefore, undeniably one of the largest markets the world has seen today.
LG, one of the leading brands in consumer durables, began to produce smartphones that would stand strong in the market. With smartphones at affordable prices, LG is catering to a mass of consumers wherein they can choose which phone they wish to purchase as per their preferences and needs. The specifications of the phones may vary but the high standards of quality do not. LG has come out with phones that ensure smooth navigation, a lot of customization and app installation as per consumer wishes. Equipped with dual Sims, 4G connectivity these phones are a pleasure to use and easy to hold onto.
An Android phone like no other there, LG has launched several phones like the stylus, the X screen series, keeping up with the varying trends that are floating in and out of the market. It has produced these smartphones for their camera quality as well ensuring that whichever moment is captured is segregated in a customized manner and is of good picture quality. The LG G5 was even rated among the best phones to develop a smartphone camera.
With LG phones one realizes the value and importance of treasuring such memories, taking and keeping these photos without having to worry about storage space. Photos are memories, which once captured, come alive only in our hearts and minds. LG's understanding of that has lead it to develop high quality cameras in it's smartphones division enabling it to be among the best in this area.
About LG Smartphones:
LG G5: LG G5 the first ever modular smartphone, in India. It has a sleek metal uni-body featuring a Slide-out battery and a Modular Type design that gives a greater smartphone experience. G5 is also accompanied with LG Friends, a collection of companion devices like LG CAM Plus, LG 360 CAM and LG 360 VR. Encased in a sleek metal aluminum body and Slide-out Battery to easily swap out a discharged battery for a fully charged one in seconds, the LG G5 surpasses the visual experience of its pre-decessor, the LG G4. G5's 135-degree wide angle lens lets you choose between standard or wide angle to get more in the shot. Second, the Always-on Display makes notifications just a glance away with the time, date and more available anytime without waking the G5. Third, the 3D Arc Glass featured in the smartphone's 5.3-inch display creates a gentle curve and a smooth colorful metal surface through an advanced microdizing process which takes anodized aluminum to a whole new level.
LG X Screen: LG launched the latest smartphone X Screen in India which is exclusively available on Snapdeal. This is for the first time that LG selling a smartphone exclusively via ecommerce route. LG X Screen also features a panic button which is in line with the Government of India's initiative in this regard.
The X screen comes with LG's Second Screen, a feature which was first introduced globally in the LG V10. The Always-on Display allows users to check basic information such as time, date and notifications without having to wake up the phone. The X Screen is the first smartphone to adhere to this feature. The X screen's look is complemented by the crystal-clear glass fiber material that covers the back. The curved edges on its sides create a simple yet elegant design.
LG X Cam: The X Cam is designed to deliver exceptional value to those who want a smartphone with a unique feature such as a Dual camera, that too at an affordable price. X cam has a 120-degree wide angle lens to complement the standard lens. The 13MP standard angle lens and the 5MP wide angle camera on the rear of the X cam delivers as wide a field of view as the human eye, basically it captures 53% more area than the traditional cameras on the smartphones.
The X cam offers Pop-out Picture feature which combines the two images taken with the standard and wide angle lenses to create a picture-in-a-frame effect. Available only on the X cam & Panorama View automatically scrolls a wide image instead of a static image and the Signature feature allows users to add a caption or byline after taking a photo.
Date:
Friday, September 16, 2016