KILA RAIPUR: To have dry port
Author(s): City Air NewsChandigarh, November 22, 2012: In a bid to boost the industrialisation, trade and commercial activity in the state, Punjab government would soon set up a Dry Port near Kila Raipur in district Ludhiana to link it...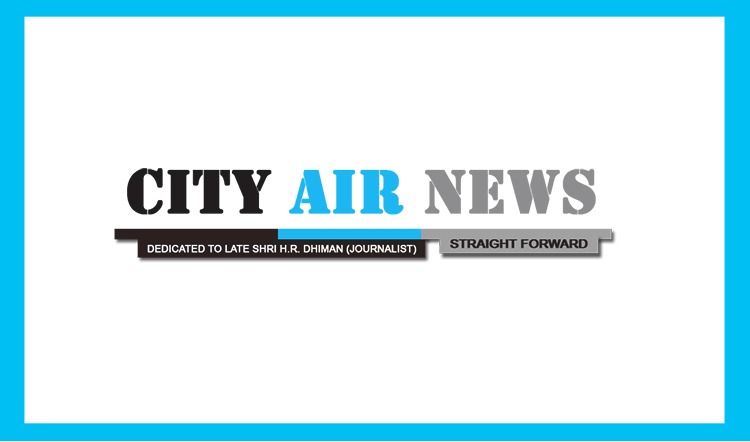 Chandigarh, November 22, 2012: In a bid to boost the industrialisation, trade and commercial activity in the state, Punjab government would soon set up a Dry Port near Kila Raipur in district Ludhiana to link it with the Eastern and Western Railway Freight corridor.
            A decision to this effect was taken in the 92nd meeting of the Project Approval Board held under the Chairmanship of Punjab Chief Minister Parkash Singh Badal here at CMO, thIs morning.
            Disclosing this here today a spokesperson of the Chief Minister's office said that the Dry Port would be a joint venture of Punjab State Container and Warehousing Corporation Limited (CONWARE) and Container Corporation of India Limited (CONCOR)- a NAVRATNA Public Sector undertaking of Ministry of Railways. This Dry Port to be constructed over an area of 150 acres would come up at a cost of nearly Rs 500 crore and would be made operational by March 2015. This project assumes enormous significance as it would help in catering to the futuristic commercial needs of region especially in the wake of the Most Favored Nation (MFN) status granted to India by Pakistan, necessitating availability of such integrated logistic hub.
The Dry Port would also be instrumental in harnessing the optimum potential of development of dedicated freight corridors which would effectively connect Ludhiana and the state to all the gateway ports in the country in the west and the iron ore/coal rich mineral belt in the east. The upcoming facility of Double Stack Containers at Dry Port would immensely benefit the local industry to cut down their transportation costs by 33%. It may be recalled that at present the available capacity of Integrated Container Depot (ICD) at Sahnewal, which is the most active in the state, was over utilized resulting in deficiency of about 1 lakh containers which were being transported by road.   
Taking part in the deliberations the Punjab Deputy Chief Minister Sukhbir Singh Badal categorically said that the state Government's stake through the Punjab State Industrial Development Corporation (PSIDC), Punjab Finance Corporation (PFC) and Punjab Agro Industry Corporation (PAIC) should be recovered by engaging some renowned Asset Reconstruction Companies positively by March 31, 2013. The Deputy Chief Minister also directed the Industries and Commerce department to ensure that any project proposal submitted by the prospective entrepreneurs must be put up before the Project Approval Board within a week of its submission or in the meeting of the Board to be convened regularly after every three months, whichever is earlier.
In the meeting it was also decided that for ensuring best possible return on investment made by the state government in the form of 15.2% stake of Punjab Infotech in Orient Craft Fashion Technologies Limited (earlier known as Fujiitsu India Telecom Limited) the Chief Secretary along with Principal Secretary Industries and Commerce and Principal Secretary IT would take a meeting with the company to work out modalities for a specific proposal.
Deliberating on the issue of Punjab Venture Capital Limited (PVCL) fund it was decided that the Punjab Infotech and Small Industries Development Bank of India (SIDBI) would work out modalities to dissolve the Trust and initiate winding up proceedings of PVCL and Punjab Venture Investors Trust Limited (PVITL).
It was also decided in the meeting to go ahead with the 100% disinvestment of two Multi Fruit and vegetable processing plants of Punjab Agro Juices Limited at Hoshiarpur and Abohar by inviting the key players in the field of Food Processing to make these plants operational to its full capacity so as to enable the Kinnow growers to get better prices of their produce through value addition.
Prominent amongst those present in the meeting included Cabinet Ministers Anil Joshi and Parminder Singh Dhindsa, Chief Secretary Rakesh Singh, Financial Commissioner Development GS Sandhu, Principal Secretary to the Chief Minister SK Sandhu, Principal Secretary Finance, Planning and Disinvestment Satish Chandra, Secretary cum Director Industries and Commerce Vikas Partap, MD Punjab Agro Industries Corporation Kirandeep Singh Bhullar and MD CONWARE AS Bains.
Date:
Thursday, November 22, 2012