Ford India president and MD Michael Boneham launches the New Figo
Author(s): City Air NewsMichael Boneham, President and Managing Director, Ford India and Raj Naresh Singh Dealer Principal, Bhagat Ford. Photo: City Air News Ludhiana, October 18, 2012:Ford India today launched the New Figo, an enriched...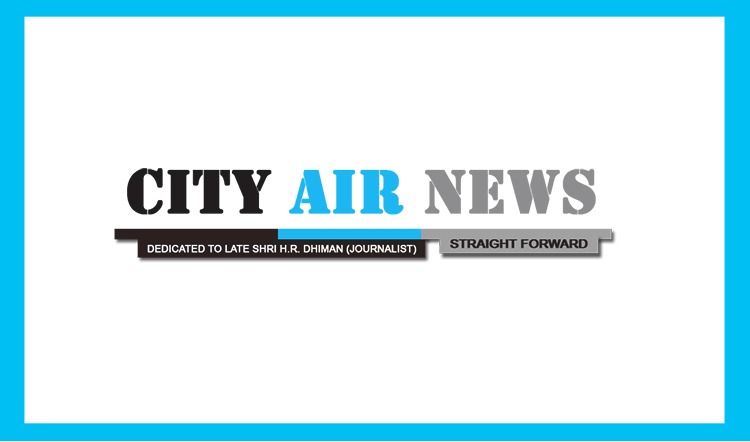 Ludhiana, October 18, 2012:Ford India today launched the New Figo, an enriched version of India's "Most Awarded Car" with an enhanced Kinetic design, trendy new colours and a host of enhanced smart features at Bhagat Ford in Ludhiana.
The New Figo builds on the sporty and sophisticated personality of the original, featuring several key changes including 10 new styling elements.
"The Ford Figo is a big game-changer for us and has won the trust of customers as a reliable, substantial vehicle with outstanding value. With the addition of all new exciting features in the New Figo, we believe our customers will truly find that Change is a wonderful thing, said Michael Boneham, president and managing director, Ford India. The phenomenal Figo proved to be a game changer for Ford after its launch, establishing Ford India firmly as a volume player, selling over 235,000 units in India and around the world.
The New Figofurther integrates with the global Kinetic design DNA –with its new look front fascia with a hexagonal grill, redesigned headlamps and tail lamps and several other style changes. The Kinetic design elements carry into the interiors –the New Figo sports a second new instrument panel colour, 'Riviera Blue,' that invokes a sense of vibrancy while the new blue seat fabric gives a premium feel.With the introduction of two new bold and exciting colours – Bright Yellow and Kinetic Blue – customers can now make a vibrant style statement with their New Figo. 
Further, Boneham said, "We are proud to be here at Ludhiana and thank our customers and partners for making the Figo so successful within such a short span. We are confident that the New Figo will take their brand experience to a new level. We have carefully listened to our customers and enhanced it with smart new features and improved looks. The New Figo will definitely add to Ford's amazing growth story in India and here in Ludhiana."
The New Figo also features several key changes under the new skin and looks; it is now a car brimming with energetic performance and superior comfort. Improved calibration of the engine gives it a better pick-up during starting off and overtaking. Shifting gears requires lesser effort making it a joy to drive, while added lumbar support in the seats and adjustable headrests enhance comfort. Thanks to improved sealing of the doors, the New Figo's interiors are now quieter.
Widely acclaimed as one of the best offerings in its segment, known for its best-in-class quality features and value for money, Ford Figo has found a place in the prestigious Limca Book of Records 2012 as the most awarded car in India in its debut year. The car's popularity is strengthened by the fact that 65 percent of its owners in India are first time car buyers. Exported to 35 international markets, Ford Figo has established India as one of Ford's preferred locations for a world-class manufacturing centre.
The enhanced smart features and new looks bolster the already substantial package offered by the Ford Figo, with its best in class space, AC and first in segment Bluetooth connectivity. A nimble well-engineered steering and suspension, responsive engine and light and precise steering also make the Figo a fun-to-drive car.
The Figo's superior performance, fuel-efficiency and lower ownership costs have helped it find resonance among so many customers. Ford Figo's unique Child Parts save on repairs and maintenance so that customers can save on costs by not replacing the whole thing. Add to this a two year/100,000 KM warranty, and the car offers one of the best all-round packages of style, performance and value-for-money in India today.
To support the growing number of Figos on Indian roads, Ford India has expanded its dealer network by 40 percent -- mostly in tier-two and tier three cities over the last two years – expanding to 230 sales and service outlets in 123 cities across India. The company plans to raise the number to over 500 outlets by mid-decade. With an emphasis on lower cost of ownership, the company has introduced many service initiatives including mobile service vans and Roadside Assistance (RSA) across more locations.
Date:
Thursday, October 18, 2012