Flogging a dead horse won't make it gallop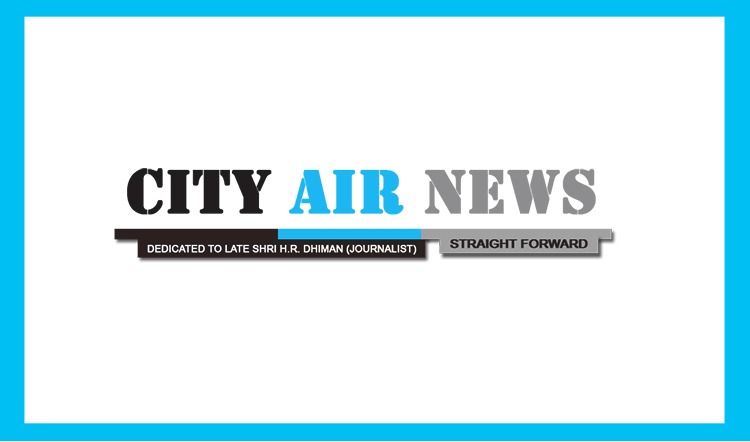 The Indian bureaucracy needs a systemic overhaul. But, instead of infusing fresh blood and ideas into the system, the Government is content with maintaining the status quo
Every tribe takes care of its own. This is especially true within the Government, particularly in a democratic set-up, where fitting square pegs in round holes is the norm at the ministerial and the bureaucratic levels. The number of departments in the Union Government was only 54 in 1978. By 1993, it had gone up to 70. At present, there are more than 450 officers at the Secretary-level.
The institution of Officers on Special Duty is a fine example of how to create jobs that really have no content or relevance. The acronym, OSD, really should stand for Officers In Search of Duty. Even the Prime Minister has admitted, more than once, that the Government's delivery system, of which the bureaucracy is the chief instrument, has totally failed.
For this, the Government is wholly responsible. The age of retirement used to be 55 years till the 1960s. Then, it was raised to 58 years and again to 60 years. Now, the Government has even created some special categories to dole out post-retirement jobs to favourites who can then be in service for a couple more years. Not only that, favoured bureaucrats are sometimes even conferred the status of Ministers of State so that they may enjoy additional perks.
Indeed, certain Government bodies, such as the Union Public Service Commission, the Central Vigilance Commission, the National Commission for Minorities, the Central Information Commission, the National Consumer Disputes Redressal Commission and the Central Administrative Tribunal, for instance, seem to have been created only to offer sinecures to retired bureaucrats. This is the same story that is repeated within the State Governments as well.
In fact, there are some bureaucrats who have the ability to make themselves indispensable, by forever doing their masters' bidding. These bureaucrats simply never seem to retire from their cushy Government jobs. Yet, nobody cares to ask the basic question: When these bureaucrats did not improve their departments while in service, how could they possibly do any better in their new roles, usually as regulators? A wag jocularly remarked that the more senior the bureaucrat, the more of a spineless wonder he tends to become.
This is sad but true. It is usually only those bureaucrats that are spineless, who get to enjoy such jobs. I have no objection to anyone occupying such positions. But this culture of peddling post-retirement sinecures must end. There should be a law that once an employee retires from Government service, he would be ineligible, for any other public assignment. After all, such 'jobless' jobs only increase Government expenditure and add to the burden on the people.
And that is not all. When it comes to Government service, promotions depend upon how compliant bureaucrats have been with their political bosses. In fact, apart from a few honourable exceptions, and they are far between, the politicians have developed a work culture wherein bureaucrats are expected to prepare files as per the latter's' wishes, and then if something goes wrong, the bureaucrats must also be willing to take the blame.
No wonder, performance appraisals have become a joke in within the Government sector. A friend told me that once while appraising an employee, he judged his performance as 'average'. Promptly, he received a call from the Minister's office to revise the appraisal to 'outstanding'. This my friend did, to buy peace.
Now, compare this to appraisals in the private sector, where a poor evaluation can lead to the sacking of an employee. Unfortunately, this is not the case within the Government. Rules are so complicated that if you step outside them, you can be subjected to all sorts of inquiries. On top of it, there is also the biradari system that is prevalent within the services, where each one tries to protect his own.
As per CBI records, 474 cases of corruption and other allied charges were pending with the Union Government for sanction to prosecute as of January 1, 2011. Thankfully, this year, the Supreme Court has ordered the Centre not to delay beyond three months permission to prosecute civil servants.
On Civil Services Day in April, the Prime Minister told the bureaucracy to take decisions promptly and assured them that there would be no witch-hunting. Now, view this against the backdrop of the fact that Transparency International ranks India as one of the most corrupt countries in the world.
To be sure, corrupt bureaucrats do not need the protection of the Government. They themselves have already prepared escape routes.
The condition of the Indian bureaucracy can be best described in terms of a dead horse theory that was sent to me by a retired IAS officer. According to him, when you discover that you are riding a dead horse, the best strategy is to dismount and get a different horse. However, in Government, more advanced strategies are employed. These are as follows: nBuying a stronger whip nChanging riders
Appointing a committee to study the horse
Visiting other countries to see how other cultures ride their dead horses
Lowering performances standards so that the dead horse can be retained in the system
Re-classifying the dead horse as 'living impaired'
Hiring contractors to ride the dead horse
Harnessing several dead horses together to increase speed nProviding additional funding and/or training to increase dead horse's performance,
Doing a productivity study to see if lighter riders would improve the dead horse's performance
Declaring that as the dead horse does not have to be fed or cared of, it is less costly, carries lower overheads and therefore contributes substantially more to the bottom line of the economy than other horses
Finally, promoting the dead horse to a higher position.
It is for the Government to get rid of the dead horse. Some people wish for things to happen, others make it happen. Unfortunately, this Government falls in the first category.