FDI IN RETAIL: Countrywide protests as debate takes place in LS
Author(s): City Air NewsIn Delhi at Jantar Mantar a major protest of 36 hours protest dharna against FDI in Retail began on Tuesday which will be continued till voting in Lok Sabha on Wednesday. New Delhi, December 4, 2012: Staging a loud...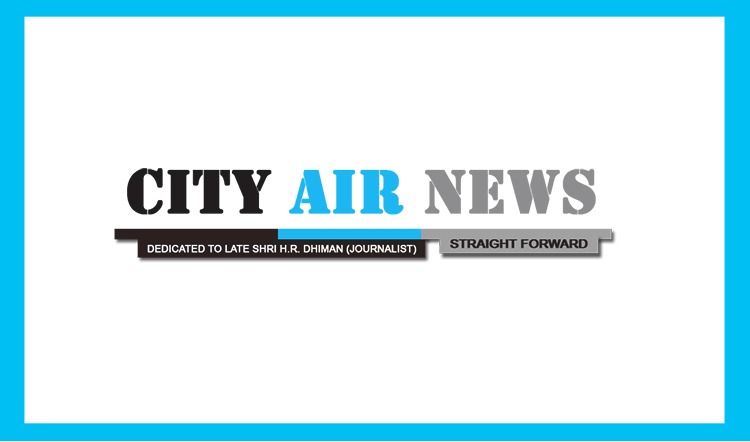 New Delhi, December 4, 2012: Staging a loud protest against FDI in Retail, the organisations of traders, farmers, hawkers, small industries, consumers, laborers' and other sections of retail trade hold protest march, protest demonstrations, torch procession, protest human chain and other modes of democratic protests all over the country.
Strongly criticising the manipulative politics, the demonstrators burn the effigy of "Jugaad Rajneeti" at more than 300 places all over the country under the banner of "Khudra FDI Virodhi Rashtriya Morcha", a national joint coalition of retail stakeholders.
Major protests were held at Mumbai, Navi Mumbai, Ahmadabad, Surat, Bangalore, Bhopal, Hyderabad, Chennai, Raipur, Bilaspur, Nagpur, Lucknow, Kanpur, Jhansi, Gwalior, Coimbatore, Cochin, Madurai, Dehradun, Shimla, Jammu, Srinagar, Jalandhar, Amritsar, Gurgaon, Chandigarh, Indore, Jaipur, Jodhpur, Rourkela, Raniganj, Kolkata, Ranchi, Patna, Muzaffarpur, Jamshedpur and other cities in different states. More than 5,000 organisations belonging to different retail stakeholders took part in today's protest.
In Delhi at Jantar Mantar a major protest of 36 hours protest dharna began today which will be continued till voting in Lok Sabha tomorrow.
Prominent stakeholders leaders including Traders Leaders Praveen Khandelwal, Satish Garg, Ramesh Khanna, Narender Madan, Vijay Pal, Farmer Leaders Naresh Sirohi, Prabhakar Kelkar, Rakesh Tikait, Dr. Krishanveer Chaudhary, SMEs Leaders Ravinder Bansal, Ved Prakash Gupta, Hawkers Leaders Saudan Singh, R. B. Singh Rajput, Pradeep Sharma and Ashwani Mahajan of Swadeshi Jagran Manch, Bejon Mishra of Consumers Movement, Pawan Kumar representing Trade Unions etc. led the dharna.
Large number of demonstrators belonging to stakeholders' organisation joined the dharna.
Wearing black gowns and holding black flags, the demonstrators shouted slogans like "Desh Hit Main Retail Vyapar Main FDI Wapis Lo", "Jugaad Rajneeti Ka Mantra- Loktantra Ke Liye Kalank", "Videshi Kampnio Ko Diye Fayde- Khudra Vyapar Ke Liye Kayde" "Arth Nahin Anarth Neeti- Desh Ki Karegi Buri Gati" and strongly criticised the government for its extra ordinary love and affection towards the global retailers.  To corner the government for its manipulative politics, the demonstrators burnt the effigy of "Jugaad Rajneeti".
Addressing the demonstrators, the leaders of different organisations of stakeholders termed the FDI as "Foreign Destruction Instrument" which is bound to damage the livelihood of all sectors of retail trade. The government has failed to substantiate it's so called advantageous arguments necessitating the FDI in Retail Trade.
Taking the so called "think tanks" of the government to task, the leaders regretted that It is most unfortunate that the economists educated in foreign universities, sitting in air conditioned rooms having no ground knowledge of Indian retail trade system and relying on the surveys and reports of Multinational Agencies have been assigned to plan the economic policies of the country since decades which have resulted into low GDP, high time inflation, de-growth of industry, devaluation of currency. Their staunch advocacy of FDI in Retail displays them as mouth piece of global retailers and foreign nations. It is most surprising that not for once they have expressed any concern for the upgradation and modernisation of existing retail trade. It is more unfortunate that political bosses are toeing the line and action suggested by so called reformist without applying their mind to know the implications of such policies. The FDI in Retail is the living example of such policy.
Alleging the government for making discrimination, the leaders said that major deviations between FDI policy documents laid in Parliament by Commerce Minister on 25th November, 2011 and Notification issued by the government on 20th September, 2012 speaks for itself the partisan attitude of the government. The manner in which extra ordinary advantages and benefits given to global retailers in the notifications needs a investigation as to what happened during the period between November,2011 and September,2012 that compelled the government to unilaterally amend the policy documents laid on the table of the house. The government is under obligation to provide the logics behind such unethical act.
The clandestine manner in which the government has brought FDI in Retail keeping aside the democratic norms, offending the Constitution of India and taking the base of incorrect figures and facts to justify its decision of allowing FDI in Retail trade needs strong condemnation from all sections of the society, the leader said.
The dharna will continue tomorrow till voting takes place in Lok Sabha on FDI in Retail.
Date:
Tuesday, December 4, 2012