EVENT: CICU organises National Kaizen Competition
Author(s): City Air NewsWinners of National Kaizen Competition alongwith the organisers at Ludhiana on Friday. Ludhiana, December 21, 2012: National Kaizen Competition held at CICU Complex here today, which is organised 4th time by Chamber...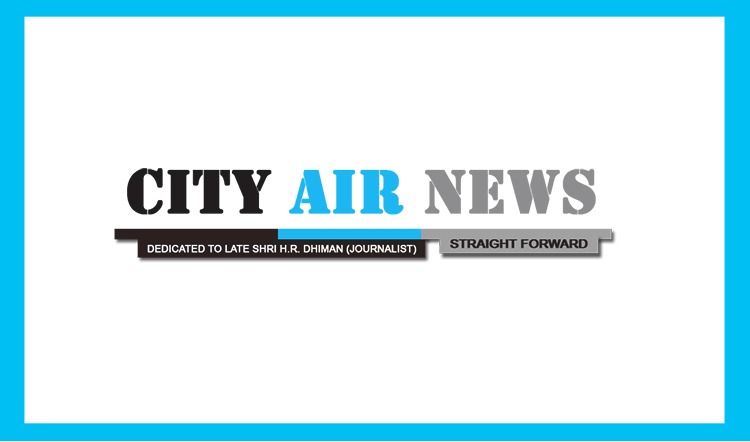 Ludhiana, December 21, 2012: National Kaizen Competition held at CICU Complex here today, which is organised 4th time by Chamber of Industrial and Commercial Undertakings (CICU), Ludhiana.
This event is sponsored by Sangeeta Steel Corporation Ludhiana-authorised distributor of TATA Steelium-CR Sheets and Coils. 
Kaizen have been proved to bring quantum benefits to the company and employees whilst simplifying processes, eliminating waste, saving costs and other intangible benefits.
The objective of this competition was to motivate for practicing Kaizen and make it a way of life.
The response, to this Competition was overwhelming, both from participating teams and attending delegates, as well as Trade and Industrial bodies in the region who have been enthusiastic in their support. 32 companies, whose experienced employees presented their Kaizen in front of more than 350 audiences.
Rahul Tiwari, Deputy Commissioner, Ludhiana said that this is off beat, wonderful and beneficial initiative of CICU.
City Mayor Harcharan Singh Gohalwaria congratulated CICU for this great initiative. He gave awards to winning teams.
Inderjeet Singh Pardhan, President, Avtar Singh, General Secretary, Upkar Singh Ahuja, Joint Secretary CICU, Sanjay Bhatia Partner, Sangeeta Steel Corporation were among those present.
Three member jury comprising eminent professionals A.P. Sharma, GM Central Tool Room, B.S. Sangha, GM Institute of Auto Parts and Hand Tools Technology and Paramjeet Singh, GM R&D Centre for Bicycle and Sewing Machine Ludhiana selected the winners on the basis of points.
Winners:
1.M/s. Mehta Engineers represented by Jagdish Singh and Lakhbir Singh.         
2.M/s. Farmparts Company represented by Rajvinder Singh and Harish Kumar.
3.M/s. Trident Group represented By Pardeep Gupta and Danish Narang.
Special Awards:
SMED: M/s  Farmparts Company represented By Ajay Singh and Dharam Parkash
Safety: M/sSwan Exports represented By Pardhuman Singh and Mithlesh Kumar
Poka Yoke: M/s Farmparts Company represented  by Parmodh Kumar and Amandeep Kumar
Energy Saving: M/sFarmparts Company represented by Anil Katwal & Jodha Singh
Automation: M/s Bigben Exports representedby Harinder Pal Singh
Environment: M/s  Oswal Woolen Mills represented by Parveen Kumar and Rakesh saini
Cost Saving: M/sRockman Industries, Haridwar represented by Davinder S. Rawat and Surinder Raut
It was a packed programme, which deliberated on number of continuous improvement suggestions, which will be shared for implementation at all levels relevance to stakeholders engaged in Trade and Industrial activities. It is a fact that the best ideas are born from the exchange and sharing of knowledge and experience.
Key individuals engaged in Trade and Industrial activities representing exporters and importers, manufacturers, educational institutes and representatives of prominent industrial bodies associated with CICU interacted and covered an overview of Trade and Industrial Business opportunities for mutual benefits.
Programme was attended by the leading industrialists Manjit Singh Khalsa, M.S Ubhi, K.R LakhanPal, T. R Mishra, S.C Rahlon, Gurmeet Singh Kular, J.S Shahpuri, S.M Mehta, Inderjit Nagpal, Amit Mehta, Atul Mehta, Angad Singh, Majinder Singh J. S Bhogal and others.
Date:
Friday, December 21, 2012