Dr.H.P.Kanoria Honoured with Sir J.C.Bose Life Time Achievement Award
Author(s): City Air NewsDr. H.P. Kanoria (left) honoured with Sir J.C. Bose Life Time Achievement Award for the year 2015. Chandigarh, January 21, 2016: Dr.H.P.Kanoria, Chairman, Srei Foundation was conferred with Sir J.C.Bose Life Time...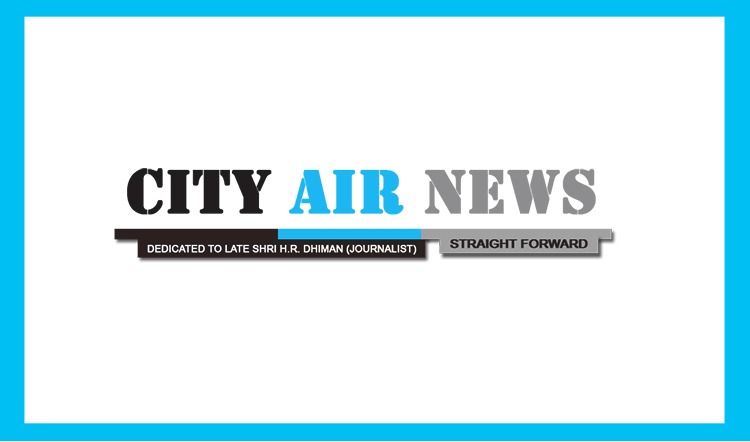 Chandigarh, January 21, 2016: Dr.H.P.Kanoria, Chairman, Srei Foundation was conferred with Sir J.C.Bose Life Time Achievement Award for the year 2015 for his pioneering contribution in the field of Social Awakening and Humanitarian & Social Services towards Humanity at the 13th Annual Sir J.C.Bose Memorial Award Function held in Kolkata. Dr. Kanoria was nominated for the award by the Indian Science Monitor (ISM) Core Committee.
The award was presented to Dr. Kanoria by Dr. Rabiranjan Chattopadhyay, Honourable Minister for Science and Technology, Government of West Bengal.
Speaking on the occasion, Dr. Kanoriasaid: "I feel honoured and privileged to receive this award. However, I think I am merely one amongst many trying to make a difference in people's lives through practice of spiritual contemplation and humanitarianism."
"We are living in troubled times with the world around us seething in hatred, corruption, and xenophobia. The path towards salvation is inherent in every religion because all religious tenets ultimately espouse the cause of universal humanity and unity. So, it has become crucial to derive the true essence of these spiritual learnings and apply it in our daily lives to bring about a transformation in our immediate and wider surroundings. Only then will we be able to lead a peaceful and joyous existence. I believe love is the only religion and service to humanity is worship of God. This award will inspire me to take up many more initiatives that will make a difference in everyone's lives," he added.
Sir J.C. Bose Memorial Award was constituted 12 years ago and till now more than 50 eminent luminaries have been awarded.Their contributions in the field of Science and Technology, Education, Environment Science, Agriculture, Social Sciences have been highlighted to the public and the Government through this award. The 12th Annual Acharya Sir J.C. Bose Memorial Award Function was held in Bangalore last year.
Dr. Kanoria, LLB; D. Litt is an industrialist, banker, journalist, educationalist, philanthropist and social awakener with the mission and vision for enhancing spiritual value and taking up the cause for women awakening. He derives inspiration from the teachings of Paramhansa Shri Ramakrishna, Swami Vivekananda, Paramhansa Yogonandaji and the Holy Scriptures of all religion.
Dr. Kanoria started his career working in the family business in 1959 and guided its strategic development to make Srei one of the largest integrated infrastructure institutions in India. He has been working on the theme of Humanity, Power & Spirituality and has written a book named "Enlightenment" which was released at 4th World Confluence of Humanity, Power & Spirituality by Former President of India Late Dr. A.P.J. Abdul Kalam. The second edition of the book was launched by Former Speaker of the Lok Sabha Smt. Meira Kumar. The third edition of the book in English and the first edition in Bengali was launched in the presence of several globally-known dignitaries and leaders.
Recognising the popularity and readership of the book in India and abroad, the fourth edition in English, the second edition in Bengali, the first edition in Hindi, the first edition in Chinese and the first edition in Spanish have been launched on December 22, 2015 in the presence of several global dignitaries and leaders including Dr. Kanoria, Mr. Hemant Kanoria, Mr. Sunil Kanoria, Swami Shantatmananda, Swami Chidanand Saraswati, Ms. Nam Hee Kim, Mr. Man Hee Lee, Mr. Santosh Kumar Gangwar and Mr. Indresh Kumar.
"I bow in reverence to Acharya J.C. Bose," Dr. Kanoria said in his speech highlighting a number of inventions of the great scientist.
"Spirituality and science both serve humanity. While science helps in discovering new things for the welfare of humanity, spirituality leads human beings in the journey of life with pleasure, pain and fearlessness. One can serve the God by offering service to humanity. My mission is to work hard towards the service of humanity in a selfless manner," he added.
Dr. Kanoria is the Founder Chairman of Institute for Inspiration and Self Development which promotes education especially among the weaker section of the society. He has founded schools which provide high standard affordable education, food and clothing to underprivileged children. As Managing Trustee of Srei Foundation, he has undertaken several social projects in different areas supporting free education, medical aids, marriages, housing, higher education, etc.
He is also the Founder and Chairman of Acid Survivors Foundation India (ASFI), an initiative to prevent a heinous crime like acid violence and provide treatment and rehabilitation to acid crime victims. ASFI has an all-India presence with chapters in South, West, North and East India.
Dr. Kanoria is the Chairman and Founder of the World Confluence of Humanity, Power & Spirituality – a worldwide mission to serve humanity and inculcate human values, and acknowledging the contribution of great men for the society by initiating the Srei Samman Awards.
He has launched Business Economics in 1995. Business Economics is a global fortnightly magazine which offers authoritative insight and opinion on economy, business, industry, health, youth, women and children, culture, and Enlightenment.
Date:
Thursday, January 21, 2016