Disruption, Disruption, it is every where!!!
Author(s): City Air NewsThe biggest ever conclave on the most talked about subject – "Disruption" will be organised by PRCI in March; The 11th Global communication conclave to be attended 500 plus professionals Hyderabad, December 19,...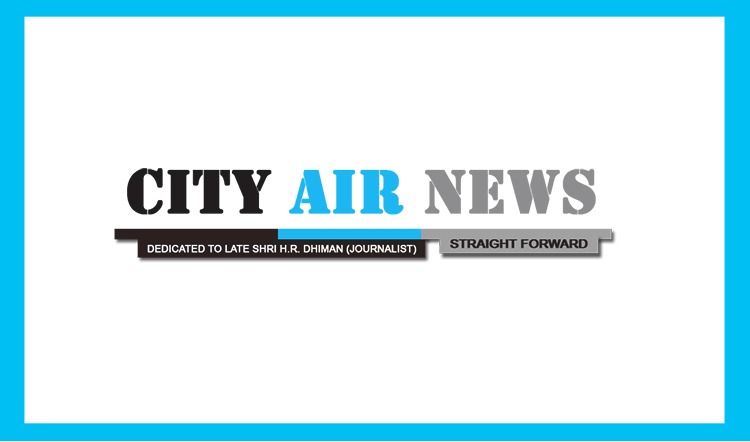 The biggest ever conclave on the most talked about subject – "Disruption" will be organised by PRCI in March; The 11th Global communication conclave to be attended 500 plus professionals
Hyderabad, December 19, 2016: With a focus on disruption that all activities are facing in one form or the other, premier communicators' organisation Public Relations Council of India (PRCI) will hold its 11th Global Communication Conclave in Bangalore on March 3-5.
PRCI, the pan-India platform of PR, Media, Advertising, and academicians, expects over 500 delegates from across these fields to participate in the interactive conclave.
Disruption is every where. It is new and revolutionary. And is changing everything. Customers deamdns are changing, competitive landscape is changing, the collaborations, partnerships are changing, employees engaging is changing. Nothing is left untouched.
This raises questions to top bross of companies and people affected in every sphere of life I how do you respond? How do you play to stay competitive and profitable? What do you do to make sure you continue to have relevance and impact?
It is the time to show innovation. Who will nurture these innovations?
In this light of background, the Convention will be held? It will be the biggest ever convention on the subject "Disruption", informed D.Ramchandram, member of PRCI, Hyderabad Chapter.
From aerospace to financial services to cybersecurity to retail — whose innovations are revolutionizing the business landscape will be discussed at the Conclave, added Ram.
The communication professionals are invited from across India and abroad to join in the convention to share their thoughts, innovations and solutions
Netflix, HelloFresh, Dollar Shave Club, Kindle, One, Spotify, Dropbox, LinkedIn, AirBnbThe New Your Times, Farmville, Google, Facebook, Snapchat, eBay, Alibaba, Friendsurance, priceline.com, The Lending Club, Zipcar, ParkCirca, Peerby, Amazon, Zalando, Coolblue, Tesla, KLM, Disney World, Tomorrowland, Uber, Operator, TaskRabbit, Apple, and many such companies have disrupted the market place.
The disruptive business models used are The Subscription Model, The Freemium Model, The Free Model, The Market Place, Access over ownership, The Hyper Market, The Exprience Model, The Pyramid, The On Demand and The Ecosystem.
Many such examples, models and related issues will be deliberated at the convention.
PRCI Chairman Emeritus and Chief Mentor M.B. Jayaram said: "Be it the media, communication, politics, economy, science, religion, education, energy, health, relationships and even the way we think -- disruption seems to be impacting our lives at every step. We hope the deliberations at the Conclave will lead to exchange of thoughts and clearing the air around disruption."
"The theme is planned with a question mark -- Disruption? -- to make the communication professionals think, ask themselves and, probably, come to a conclusion in this 'Manthan' or the churning of thoughts," said B.N. Kumar, PRCI National Executive President.
"Yes, the three-day deliberations will see communication, media and tech professionals, corporate honchos, government officials and policy-makers interacting and ideating on a wide gamut of aspects related to Disruption," explained PRCI Governing Council Chairman R.T. Kumar.
"PRCI has successfully organised its previous Global Communication Conclaves at Kolkata, New Delhi, Mumbai, Bengaluru, Hyderabad and Chandigarh. Headquartered at Bengaluru, PRCI has its chapters across India. PRCI began to spread its footprint globally by opening its first international chapter in the UAE and several other global centres are in the pipeline," he added.
Continuing its tradition, PRCI will present its signature Chanakya Awards to recognise the outstanding contributions in Corporate Services and Communication, induct professionals with exemplary performance into PR Hall of Fame and felicitate winners of Corporate Collateral Awards under a host of categories.
Date:
Monday, December 19, 2016