Celebrating Independence Day with &TV artists
Author(s): City Air NewsShubangi Atre a.k.a Angoori from Bhabi Ji Ghar Par Hai. photo: city air news Independence Day is celebrated to mark the victory of our freedom fighters who laid their lives for our nation and hence saluting and...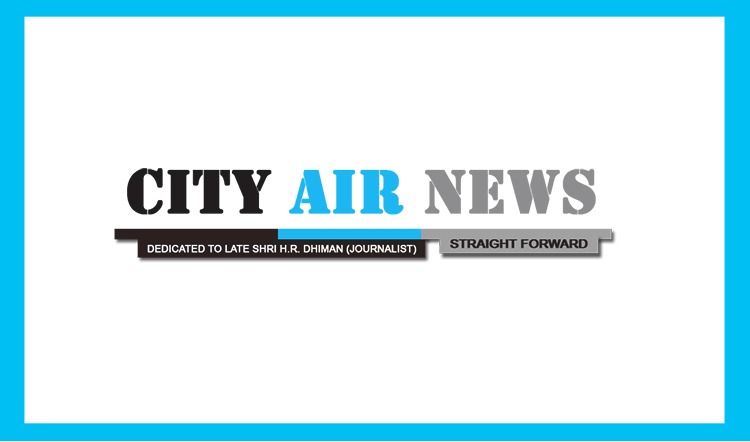 Independence Day is celebrated to mark the victory of our freedom fighters who laid their lives for our nation and hence saluting and respecting our tri-color. As the day is around the corner, let's ask our favourite &TV artists on what significance does the day hold to them.
Shaan who is seen as a coach in &TV's The Voice India Kids
We have this tendency of not valuing things we get easily. I would just say that after numerous sacrifices we have got freedom, so let's respect the sacrifices and value the independence which we are enjoying today. Our responsibility should not end here; try to pass on the same learnings to our next generations so that they also value independence as much as we or older generation did. Last but not the least spread love and use it as your weapon to make the world a better place.
Shekhar Ravjiani who is seen as a coach in &TV's The Voice India Kids
This Independence Day, I am proud to see how far we've come as a nation. We're the largest democracy in the world and with that comes great responsibility. We need to rise above our differences and instead of climbing over each other, assist each other in reaching greater heights. With the kind of unimaginable talent and intellectual power that our children have, the future is brighter than ever for our nation. We just need to break away from the chains of discrimination and free our minds and open our hearts to the sheer possibilities if we unite as one.
Neeti Mohan who is seen as a coach in &TV's The Voice India Kids
I would like to take this opportunity to thank our freedom fighters. If not for them India wouldn't have been a democratic country. This Independence day, we should strive to value, guard and love our nation, work towards preserving our diverse cultures, democratic values and gender justice. Today entire world is looking at India in a positive light and our country is in the fast lane of growth.
Gaurav Khanna a.k.a Dr. Akshay from Tere Bin
Independence Day celebrations makes me feel nostalgic where we used to do flag hoisting and witness March pasts amongst other events. And because I was a sports captain I used to take part in almost all the activities.
Aarti Singh a.k.a Amba from Waaris
When I think about Independence day I automatically go on a nostalgia trip thinking of my school days when we all used to be excited to celebrate it. The celebration used to be double for me as my dad's birthday also coincides on the same day. We used to get laddoo on that day in school. I'm proud to be an Indian and this Independence Day I wish for a country without criminals.
Akshay Dogra a.k.a Jagan from Waaris
The trouble with our country is that there is a lot of shallow celebration of our Independence Day. As kids we were taught to enjoy such a day that got us freedom, by instilling in us our fundamental duties, by respecting and celebrating the civil liberties of each citizen of our country. Now, it's just a day where we raise the flag, get nostalgic about our supposed greatness and get back to littering, flouting rules, being inert or worse supportive in corruption. Let's make a collaborative effort to re-unite and strive for a better nation as a mark of respect to the ones who laid down their lives so that we could enjoy freedom.
Vishal Vashishth a.k.a Sagar from "Gangaa"
In school, we used to celebrate Independence Day in a grand way. We used to wear our traditional uniform the kurtas and pyjamas. Some eminent personalities like people who run NGO's or CEO's of companies would grace the occasion. We used to sing the national anthem and I used to be a part of folk dances which was mostly Bengali as I was in Kolkata. Independence Day is the day when we get to see Indian flags raised up in the sky which is a wonderful feeling. I feel proud to be a part of the largest democracy in the world and we are definitely evolving as a country.
Shubangi Atre a.k.a Angoori bhabi from "Bhabi Ji Ghar Par Hai"
I feel elated that am an Indian because we have so much freedom in our country at present. Also I believe that men and women should get equal rights. There has to be some changes in society, need to think about women rights, also need to support for girl child. Education plays a very vital role, we should make sure each and every girl should get basic education and bright career. Laws for women safety and education have to be improved and strictly followed. Jai Hind
Saumya Tandon a.k.a Anita bhabi from "Bhabi Ji Ghar Par Hai"
This Independence Day my venture 1018mb is screening the film 'Gandhi' in the cinema halls, partnering with Zee Classics. I am inviting underprivileged girls from orphanage to see the masterpiece. I am doing this in the memory of my father who was a Gandhian.
Ratan Rajpoot a.k.a Santoshi in from "Santoshi Maa"
Independence Day for me is reminiscing about the past glory that our freedom fighters have achieved for us. But that's not all - I also believe that we need to keep the spirit up and not let grey aspects bring us down.