BATTLE OF SARAGARHI – It deserves World-wide recognition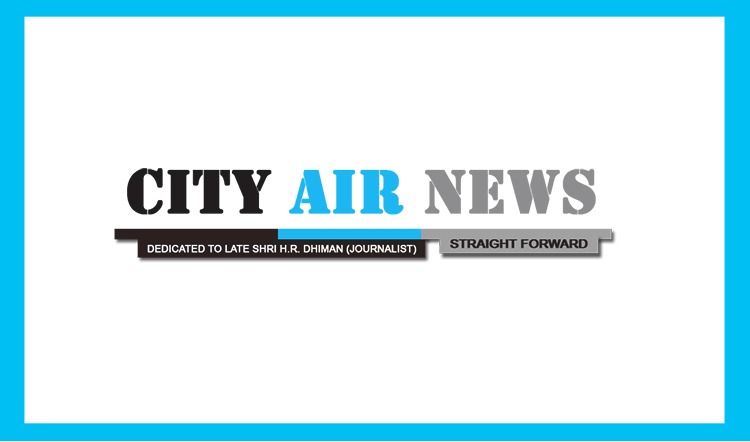 The Battle of Saragarhi was fought on September 12, 1897 between 21 Sikhs of the 4th Battalion (then, the "36th Sikhs") of the Sikh Regiment of British India, defending an army post against 15 to 20 thousand Afghan and Orakzai tribesmen in a last stand.
The Battle at Saragarhi is one of eight stories of the greatest examples of collective bravery in world history, as identified by UNESCO (the United Nations Educational, Scientific and Cultural Organization).
It has been cited as one of the five most significant events of its kind in the world, yet when we read history and text books prescribed in India for schools and colleges; we find no mention of this important historical event. For some unknown reason this significant piece of history has been completely overlooked and has been reduced to a non-event.
Saragarhi is a small village in the border district of Kohat, situated on the Samana Range, now part of Pakistan. In August 1897, five companies of the 36th Sikhs under Lt. Col. John Haughton were sent to the North West Frontier Province, and stationed at Samana Hills, Kurag, Sangar, Sahtop Dhar and Saragarhi.
These series of forts, originally constructed by the Sikh Emperor Ranjit Singh were consolidated by the British as the frontier outposts to defend against attacks from Afghanistan. Two of the forts were Fort Lockhart and Fort Gulistan which were situated a few miles apart. Due to the forts not being visible to each other, Saragarhi was created midway, as a mere communication post.
The Saragarhi post, situated on a rocky ridge, consisted of a small block house with loop-holed ramparts and a signaling tower.
A contingent of the 21 Sikhs led by Havildar Ishar Singh was stationed at Saragarhi. When the Afghans and Orakzai tribesmen picked it as a soft target, being a communication post, and ideal to be overrun, these brave men chose to fight to death in defending it.
Details of the Battle of Saraghari as available to us today are considered fairly accurate, due to Signalman Gurmukh Singh signaling events to Fort Lockhart as they occurred, starting around 9:00 am on that fateful day.
Colonel Haughton said that no reinforcements were available as he himself was under siege. The soldiers decided to fight to their last, to prevent the enemy reaching the Fort Gulistan. The repeated thrust of the attacking forces was repulsed by these brave men who inflicted heavy losses on them. The enemy broke a portion of the wall of the picket and hand to hand combat ensued. The battle raged on ferociously and the 20 soldiers gave their lives there.
Finally, the Signalman Gurmukh Singh, who was in constant communication with Col. Haughton, providing the updates, was the sole defender left. He communicated his last message to the colonel as follows:
"This is my last signal. Picking up the gun to fight …" and requested permission to fight.
This young signalman, 19 years of age, is said to have killed over 20 Afghans before he succumbed to the injuries sustained in hand-to-hand combat.
Finally, when the relief party sent by Col. Haughton arrived, they found over 800 bodies lying around the ruined post. All the 21 Sikhs were posthumously awarded the Indian Order of Merit, the highest gallantry award at that time which an Indian soldier could receive at the hands of the British Crown. The British Parliament gave a standing ovation to the heroics of these brave hearts and acknowledged their sacrifices.
Their homage included reading the names of each of the twenty-one in the British Parliament and their acknowledgement.
This significant event is celebrated with great pride by Sikh military personnel in their respective regimental centers and also by Sikh civilians in Ferozepur to commemorate this battle every year on September 12, as Saragarhi Day.
It is about time that this truly inspirational act of bravery receives the worldwide recognition it deserves.
Lately, there have been efforts to bring awareness to wider audiences with a creation of a comic book, YouTube coverage and information about it on internet and even to make a movie on this great saga. These efforts are all steps in the right direction to bring attention to this significant feat.
However, we should look at other means to promote the event not just at the national scale but a truly international scale. This has potential to fire the minds of coming generations, and be a true hallmark of courage and determination.
Let us turn the pages of history in such a way which we have not done in the past, by making this history of Saragarhi our heritage and inspiration for generations to come.
We can make a start by commemorating it with:
- Reenactment of the battle in Ferozepur and other cities on 12th September every year with full public participation
- National leaders visiting Ferozepur to pay homage to this saga of brave men
- Covering the event in Indian history books
- Setting up a modern memorial with interactive facilities for schoolchildren, so that they get a dose of reality when they make day field trips
- In this age of electronic media we need to have Gameboys and computer apps where the history is shared with the young generation in the medium of their choice.
Two Saragarhi Gurudwaras : one in Amritsar very close to the main entrance of the Golden Temple, and another in Ferozepur Cantonment, which was the district that most of the men hailed from, have been built.
Every generation needs its own inspirational connection, saga of courage and determination, but we still have not laid our claim to it. This is the time to do it by making it our national heritage, a heritage that we can be proud of and have it serve as our national inspiration.